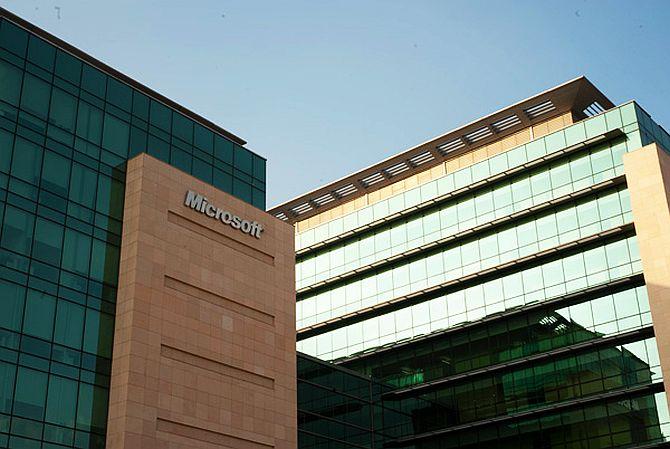 Former White House Chief Technology Officer Aneesh Chopra, who was the first to occupy this position created by President Obama says that Satya Nadella's selection as the new CEO of Microsoft, validates the new playing field in which Microsoft will be judged.
"I'm excited about Microsoft's future as Satya's selection validates the new playing field on which they will be judged - mobile and cloud," Chopra said.

The 46-year-old Nadella, who takes over as the third CEO of Microsoft, is the first Indian to head the world's largest software firm in its 38-year history.
"His employee letter issued on day one inventoried the strengths and assets Microsoft has in abundance, to succeed in this era, but it will be a competitive journey," he said.
Chopra said, "On a more personal note, I am proud as an Indian-American to see one from our community rise to an executive position capable of shaping the global economy."
Nadella, along with Google's Sundar Pichai, were the contenders for the top job.
A cricket enthusiast, Hyderabad-born Nadella, who had joined Microsoft in 1992, previously served as the Executive Vice President of Cloud and Enterprise Group.
"His appointment marks yet another milestone in this generation's realisation of the American Dream," he said.
Asked if his selection, once again brings to the fore the need for more progressive immigration policies by the US to attract the likes of Nadella to America, Chopra said, "I believe the debate on high skilled immigration is settled – both (Democrat and Republicam) parties are for it, and with the recent compromise for H1-B fees to directly aid STEM (science, technology, engineering and mathematics) education, it will be part of any immigration package this year."
Chopra argued, "Satya's role as immigrant executive validates what business leaders have long known - America's greatest strength is its people - our ability to educate the best, and attract more from around the world."
The former CTO, also a strong proponent of cloud, said, "On cloud, that was among Satya's most recent assignments and he knows the opportunities and challenges better than anyone at Microsoft and hence makes him an asset and should hold him in good stead in terms of competitiveness."

Reacting to his appointment, Nadella said, "Microsoft is one of those rare companies to have truly revolutionized the world through technology, and I couldn't be more honoured to have been chosen to lead the company."
Billionaire Silicon Valley technology entrepreneur Romesh Wadhwani, joked how come the best technology executives to the US come from Hyderabad and wondered if "there's a secret sauce, we need the recipe for."
Meanwhile, Wadhwani, like Chopra also said he doesn't know Nadella personally, "and so it's not appropriate for me to comment on him in detail."
"However I can say the Indian-American community is so very proud of him. His accomplishments speak for themselves and his journey from Hyderabad to Redmond should be a source of inspiration to others."
Wadhwani said, "All of us wish him the very best in helping to take Microsoft to the next level."