German luxury car maker Mercedes-Benz is preparing to commence leasing vehicles to consumers in the Indian market by the end of this year. No other luxury car maker in the country currently offers vehicles on lease directly to customers.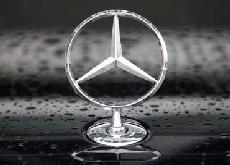 It would first lease Mercedes cars to companies. Eventually, when the venture reaches a certain size, Mercedes-Benz India (MBI) would look at offering vehicles on lease to individuals as well.

Peter Honegg, managing director and chief executive officer of MBI, said: "We are in serious discussions to begin leasing vehicles in India by the end of this year. Indians, by nature, prefer owning cars than leasing vehicles and we would consider leasing vehicles to individuals at a later stage."

Dealers would purchase cars from the company and then lease the vehicles to corporate houses for a particular period.

At the end of the lease period when the vehicles are returned to the dealers' car pool, they would be sold in the pre-owned car market through the company's 'Proven Exclusivity' programme. The details of the business model for the new venture are being prepared.

"The leasing business would also enable us to get newer cars into our pre-owned car
venture. We would have cars which are between three to four years old with us for sale in the used car market. We can get more customers into our brand at a lower entry-level through sale of pre-owned cars," added Honegg.
Mercedes is the largest dealer of pre-owned vehicles globally and has 35,000 cars on Indian roads at present.
Competition has been heating up in the luxury car market in India, with BMW toppling Mercedes by selling record volumes in the past two years.
While Mercedes sold 5,819 units last year, BMW recorded offtake of 6,246 vehicles. The companies have been bringing in new models to widen their product portfolio to gain customers in the rapidly growing luxury car market in India.
Maruti Suzuki India Ltd (MSIL) offers vehicles on lease to public sector undertakings in India. Shashank Srivastava, chief general manager, MSIL, said: "Leasing entails a hassle-free ownership experience.
During the lease period, the drivers, maintainence and servicing of vehicles are taken care of by the company. Corporate houses have to pay a monthly rental." The numbers are small but the concept is gaining growing acceptance among companies.
MSIL leases around 600 vehicles every year through financial institutions to companies. Around 25,000 cars are put on lease in India every year.