The move is expected to challenge the big players in the sector which include Jio Mart, Tata's Big Basket, Amazon, Grofers, among others.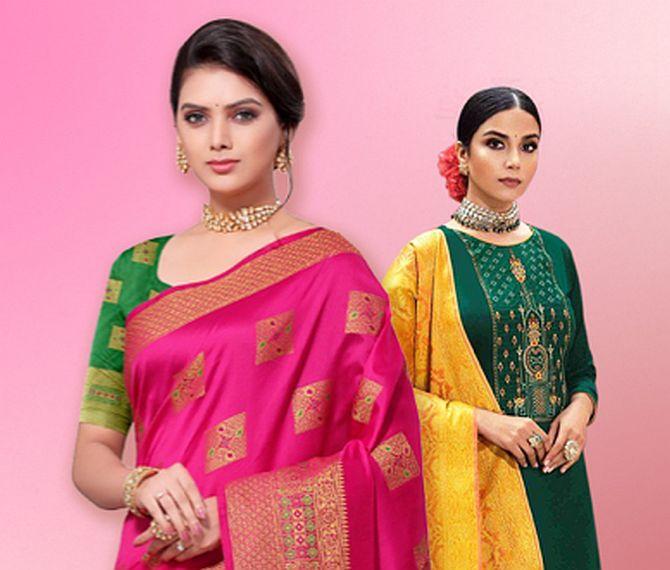 Social e-commerce platform Meesho is set to disrupt the food and grocery market by offering free home delivery on all orders in over 200 below Tier 1 cities in a year's time, in the first phase.
It is also disrupting the monetization model by focusing primarily on advertising revenues rather than commissions from sellers, as distinct from its competitors.
The move is expected to challenge the big players in the sector which include Jio Mart, Tata's Big Basket, Amazon, Grofers, and others, many of which have minimum prices for free delivery.
Asked how it will take these players on, given their deep pockets and market dominance, Vidit Aatrey, co-founder and CEO of Meesho, first explained what they had failed at.
"No one so far has solved the online grocery delivery model beyond Tier 1 cities and that is why they operate only in the top 6-10 markets as the economics don't work elsewhere," he said.
Meesho, he added, was going to disrupt the online grocery business in smaller cities and towns with a 'fundamentally different model'.
Meesho has launched the grocery service in select small cities in Karnataka and will be setting up a separate brand called Farmiso, following its phenomenal success in other product areas ranging from clothing and kitchenware to beauty and electronics.
Currently the average minimum order in the grocery and foods business that qualifies for free delivery ranges from Rs 600-800.
But given Meesho's plans, the big companies are also dropping the prescribed minimum order for free delivery.
Big Basket has started offering free service for ticket sizes of Rs 199 (though you have to be a BB Star member for a fee that's currently offered at Rs 300 for six months).
Jio Mart has also been offering free delivery without a minimum ticket price.
The cornerstone of Meesho's unique strategy is leveraging 'community leaders' in these cities and towns who will aggregate grocery orders from individual customers of different ticket sizes through the platform and undertake the last mile delivery.
Through this aggregation and community buying, the company projects that even an average ticket size of Rs 80-100 each makes free delivery viable.
These community leaders will include in large measure the kirana shops selling groceries, other retailers such as the owner of a beauty parlour or tailor's shop, the housewives who are already the 'core influencers' who have enabled Meesho's success in selling fashion products, and others looking for additional income.
The community leaders will make money by marking up on the price of the seller for the last mile delivery.
Aatrey said the company is also disrupting the monetization model.
"We have succeeded in building a business-friendly model based on ad revenues rather than charging 20-30 per cent commission from small busin­esses, which is very wrong and leaves them nothing for growth," he said.
However, Meesho will also build an eco-system around this model including offering more services to the sellers such as financial services in the form of loans for working capital to help them make money.
Aatrey said that since Meesho does not own warehouses and depends instead on local third party logistics players for distribution, it ends up being much more cost effective than companies that do own them.
Meesho started life in below Tier 1 cities. As many as 50 per cent of its customers are first time users of online commerce.
The depth of its coverage in below Tier 1 markets is reflected in the fact that 5 per cent of all Indian households use the app every day.
While Meesho is available in 98 per cent of all pin codes, its aim is to push the 50 million customers who transact every month to 100 million by December 2022.
It is also expanding its product profile. In the last six months, it has added pet foods, sportswear and a big focus on products for men; in the beginning it concentrated on women's products.
Meesho's own pockets are not so shallow.
Recently, it raised over $570 million from blue chip investors, including Fidelity, Facebook and Softbank, pushing its valuation to $4.9 billion.
Aatrey said the company has not even used the money which it raised from a previous raise and said it is sitting on over $800 million in cash.
He added that it went for the second fund-raising because he wanted strong investors to join.
Even now, the company is unit economics positive and always has the option to become profitable at the company level.
But for now, the focus is on investing in growth.
Aatrey believes Meesho's business model can be replicated in other developing countries in Africa, south east Asia and Latin America.
While the Indian market will keep the company busy for a while, these are markets it will try to tap later.