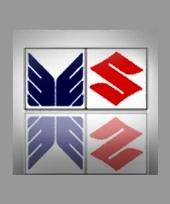 With Maruti Suzuki, India's largest passenger car maker, deciding to set up a plant at Hansalpur in Gujarat, the small village about 100 km from here is slated to become the next major manufacturing hub in the state.

And, locals have much to cheer about.

As expected, land prices in the region have shot through the roof in the last three to four months, rising about 12 times compared to prices a couple of years earlier.

Apart from lucrative land deals, villagers also expect windfall gains by being part of the overall growth story.

As the area develops, villagers plan to start their own small businesses in the region.

Hansalpur, a small village near the Bahucharaji temple, is nestled between Mehsana district and the Sanand-Viramgam area, and is about 60 km from industrial hub Sanand.

The state government has offered about 640 acres to Maruti Suzuki from its land bank, which it had acquired about a year and a half earlier for Rs 2-5 lakh an acre.

Prices have now risen to Rs 35-40 lakhs (Rs 3.5-4 million) a bigha (0.62 acres) for land close to the highway (near the Maruti site), while land in other areas in the region is estimated at Rs 20-25 lakh (Rs 2 million-2.5 million) a bigha, said a city-based land broker.

"Land in the area is available at different price brackets, depending on infrastructure. Land parcels about 10-15 km from the main plant site are available for Rs 15-20 lakhs (Rs 1.5-2 million) a bigha," he added.

When the government had acquired the land, villagers hadn't expected it would be for a big-ticket project, and many had sold their land at throw-away prices.

Sabuji Jhala, a resident of the village, says, "Enquiries for land deals have picked up in the past few months. We are being approached by brokers everyday.

"This has increased after Suzuki Motor chief Osamu Suzuki visited the site about a week ago." Sabuji owns about four to five acres near the Maruti site.

Does he plan to sell his land?

"I would obviously sell it if I get good price," he says adding he expects very high prices for his land -- Rs 80 lakhs (Rs 8 million) to Rs 1 crore (Rs 10 million)
a bigha.
Speculations on land deals in the region have risen sharply, and villagers have turned cautious against selling their land at cheap rates.
Hansalpur sarpanch (headman) Ajmalbhai Thakor says, "While we welcome the Maruti plant, we have to understand what our villagers stand to gain from it.
"People here are mostly uneducated, and hopes of securing jobs at the plant are bleak.
"About a year earlier, villagers had already sold land at cheap rates to investors from Ahmedabad and Mehsana.
"People are now cautious and want to hold on to their land until they get good prices."
People staying close to Hansalpur plan to sell their land at good rates and reinvest that money in land 15-20 km from the main site.
Prices of land about 20 km from Maruti's site in Hansalpur have nearly doubled in the last six months -- from Rs 5-10 lakh a bigha to Rs 15-20 lakhs (Rs 1.5-2 million) a bigha, Ajmalbhai said.
The government has allotted a second land parcel for the Maruti project 15-20 km from the main site.
It is expected Maruti's vendors would set up shop there.
Some villagers plan to buy small shops near the Bahucharaji temple, where business is expected to pick up.
As for Ajmalbhai, he plans to start some business at his five acres by the Hansalpur road.
The Gujarat Industrial Development Corporation plans to acquire about 1,100 acres 10-15 km from Maruti's site at Hansalpur, part of the state government's ambitious Mandal-Bahucharaji special investment region plan, covering 500 sq km.
"We are yet to decide the final price of land for acquisition.
"We are working on it and would arrive at a price soon.
"Meanwhile, we have already met a delegation of farmers from the region to ensure the process of land acquisition is smooth and hassle-free. The farmers have expressed their desire to get good prices for their land," said a senior state government official.
For the Sanand industrial estate, GIDC had acquired land from farmers at about Rs 1,200 per sq metre (about Rs 48.5 lakh an acre) in mid-2010.
It is now selling the land for Rs 3,225 per sq metre (about Rs 1.3 lakh an acre).