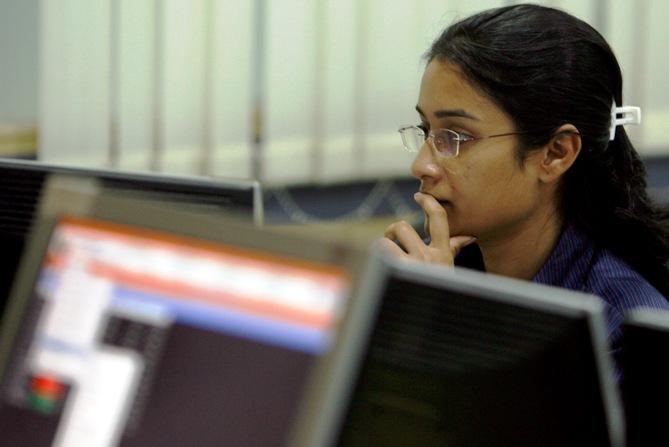 As stock markets crashed sharply, the marketplace was on Tuesday rife with speculation about a 'fat finger trade' in a future contract of benchmark Nifty even as NSE officials maintained that trading was normal.
"The trade was within the price range and we have not received any complaint about it being an erroneous trade. Trading has been happening normally," an NSE official said.
However, there was widespread speculation in the market that a huge 'fat finger error' took place in Nifty futures contract for the current month, which swung wildly and fell by 5 per cent from a high of 8,422 (also opening level) to an intra-day low of 8,000 before recovering some lost ground.
NSE officials, however, maintained that there was no freak trade.
In market parlance, freak trades have often been referred to as 'fat-finger trades' and punching errors, as they are often claimed to have been executed erroneously due to entry of wrong parameters or pressing of wrong keys on trading terminals.
However, there have been fears that some manipulators might be at work in the name of erroneously entered trade orders.
There have not been many such cases in Indian market.
After a long-drawn upward trend, markets crashed today with BSE Sensex plummetting 855 points and NSE Nifty by over 251 points.