Air India's flying crew, ground and security staff will soon sport new uniforms designed by fashion designer Manish Malhotra as the Tata Group-owned airline embraces a new global brand identity.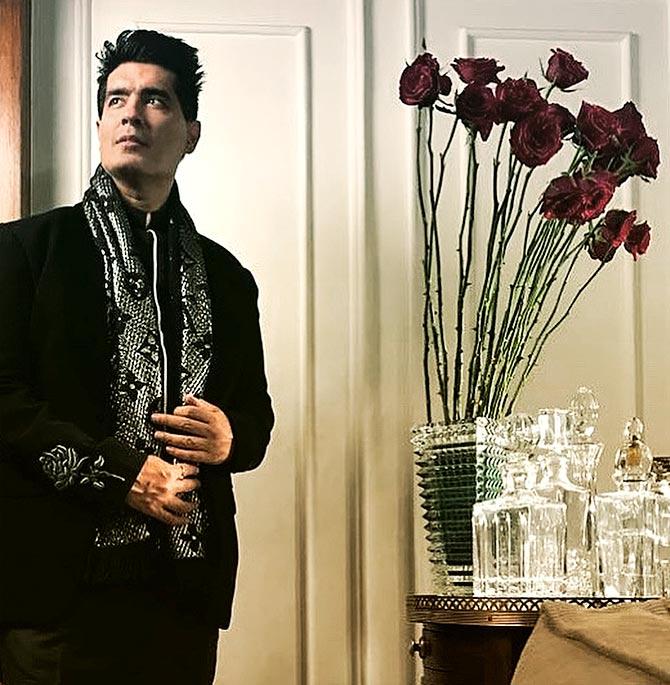 As Air India pursues a revival and modernisation plan, the new uniforms are expected to be introduced for the frontline staff by the end of this year and are likely to coincide with the induction of the airline's first wide-body A350 aircraft into its fleet.
Malhotra -- whose career spans more than 30 years as a couturier, costume stylist, and entrepreneur -- and his team have started meeting Air India's frontline staff, conducting discussions and fitting sessions with them to better understand their specialised needs, the airline said in a release on Thursday.
The last time when there was a change in uniforms for Air India staff was in 2015 and at that time, the loss-making carrier was under government control.
"We are working closely with Manish and his team to combine elements of our brand, our heritage and our culture, together with the unique requirements of the airline environment, for what we hope will be a fresh and exciting new look that supports and represents the new Air India," the airline's CEO and MD Campbell Wilson said.
The airline has partnered with Malhotra to design new uniforms for more than 10,000 employees on the frontline, including cabin crew, cockpit crew, ground and security staff.
Malhotra said it is an absolute honour to collaborate with Air India, "our national flying ambassadors".
"Our shared ideology is simple yet profound: to evolve without erasing, to modernise without forgetting.
"Together, we aim to intertwine tradition with the future, crafting uniforms where comfort meets authenticity, wrapped in timeless elegance," he said.
Currently, female cabin crew wear saree or kurta in red or blue colour. Male cabin crew sports white shirtand black trousers.
There are around 8,000 flying crew at Air India.
On Tuesday, a source said the new uniforms are expected to be introduced at the time of inducting A350 aircraft later this year.
Last month, Tata Group-owned Air India unveiled its new brand identity 'The Vista' inspired by the peak of the golden window frame that signifies "limitless possibilities" and a new aircraft livery.
Earlier this year, Air India placed orders for 470 aircraft from Airbus and Boeing.
Tata Group took control of Air India from the government in January last year.
It is also consolidating the airline business wherein AIX Connect is in the process of getting merged with Air India Express while Vistara will be merged with Air India.