The charge sheet has now paved way for the CBI to approach authorities in the UK for deportation of Mallya.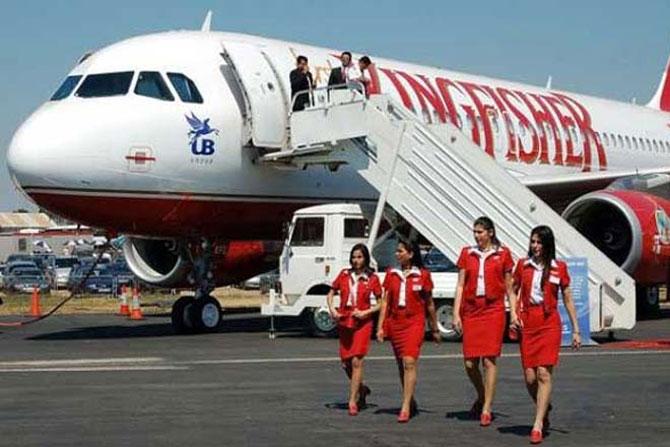 Kingfisher Airlines allegedly diverted Rs 263 crore (Rs 2.63 billion) from Rs 900 crore (Rs 9 billion) IDBI loan for "personal use", Central Bureau of Investigation said on Tuesday in its charge sheet filed in a special court in Mumbai.
The agency has named former liquor baron Vijay Mallya, Kingfisher Airlines and nine others, including the then IDBI chairman Yogesh Aggarwal, who were arrested on Monday in connection with the 2015 loan default case, in the charge sheet.
It has slapped IPC sections related to criminal conspiracy, cheating and provisions of Prevention of Corruption Act on the accused.
CBI sources said the agency has kept its probe open in the issue of suspected quid pro quo by Mallya and executives of Kingfisher Airlines to expedite the loan process.
They said that in this probe, it has come to light that about Rs 263 crore from Rs 900 crore loan was diverted for "personal" use against norms and regulations.
Nine persons, including former executives of Kingfisher Airlines and IDBI officials, were arrested on Monday "as the agency fears they might have influenced the witnesses", the sources said.
The CBI has not sought the custody of the nine and the arrest is only aimed at thwarting any attempt to compromise evidence and witnesses, they said.
Former CFO of Kingfisher Airlines A Raghunathan was among those arrested yesterday. They have been sent to judicial custody by the special court in Mumbai.
The charge sheet has now paved way for the CBI to approach authorities in the UK for deportation of Mallya who is believed to be in London, the sources said.
They said the agency has got a non-bailable warrant issued against Mallya and might also get a Red Corner Notice against him.
The CBI, in an FIR registered against Mallya, his defunct Kingfisher Airlines Ltd, Raghunathan and unknown officials of IDBI Bank, had alleged that Rs 900 crore (Rs 9 billion) loan was sanctioned in violation of norms regarding credit limits.
It had changed the nature of a lookout notice issued against Mallya within one month of issuance - from seeking his detention while leaving the country to that of merely providing information about his travel plans.
In the lookout circular issued on October 16, 2015, CBI had said if "Mallya tries to leave the country, he should be detained at the exit point".
In a revised circular in November, the agency had asked the Bureau of Immigration to inform it about his departure and travel plans.
Mallya travelled abroad in October and returned in November. He made two trips in the first and the last week of December and another in January 2016, besides the recent trip reportedly to London on March 2.
© Copyright 2022 PTI. All rights reserved. Republication or redistribution of PTI content, including by framing or similar means, is expressly prohibited without the prior written consent.