While there was a sharp drop in footfalls in malls in H1FY21, there was reasonable recovery in H2. However, the second wave derailed the recovery.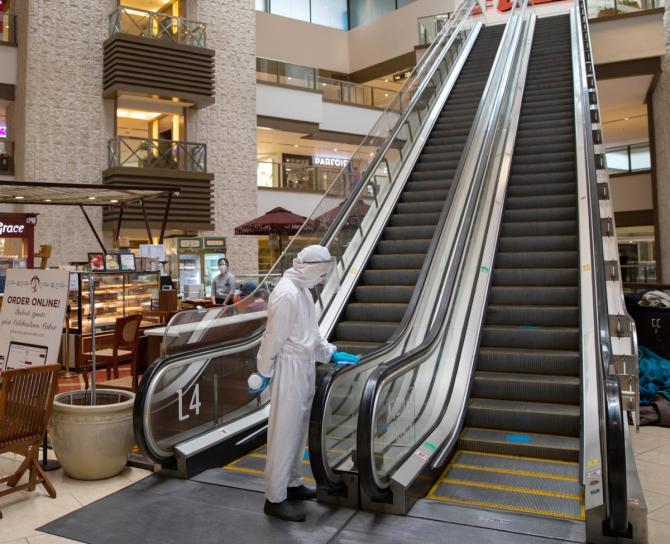 Many big mall developers such as Raheja-owned Inorbit Malls, DLF, and Lake Shore are looking at giving a waiver to retail stores in the lockdown during the second wave of the pandemic.
Most of the states in the country have announced a lockdown since April this year after the second wave of the pandemic became evident.
"We are considering it. Retailers don't have money. How will they pay? We have to support them," said Rajneesh Mahajan, chief executive at Inorbit Malls, which runs malls in Mumbai and Navi Mumbai, among others.
Inorbit gave a waiver to retailers during the lockdown last year.
While there was a sharp drop in footfalls in malls in H1FY21, there was reasonable recovery in H2. However, the second wave derailed the recovery, rating firm ICRA said on Wednesday.
DLF, the country's largest listed developer, has also taken a similar stand.
"We are considering giving a waiver. We will take a call in 10 to 15 days. We are delivering internally," said Sriram Khattar, managing director, rental business at DLF.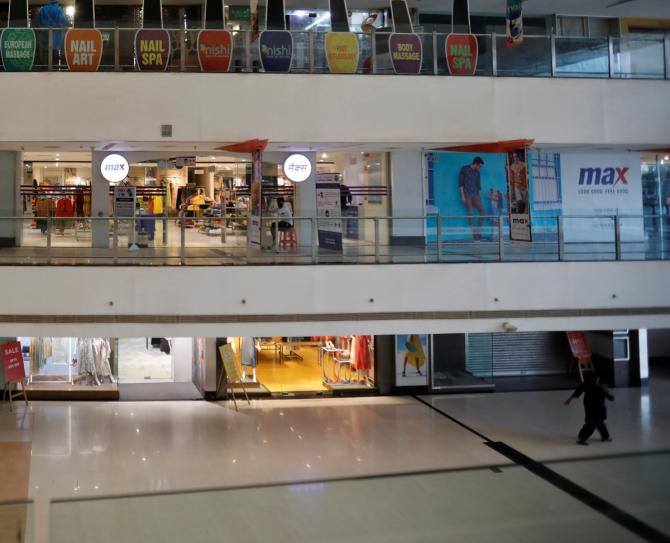 Last year, DLF, which runs six malls and other retail properties, gave a waiver during the first wave of Covid-19.
Lake Shore India Advisory, backed by the Abu Dhabi Investment Authority, is considering it, sources said. Its management could not be contacted for comment.
However, some mall developers are waiting a while before considering it.
"We will wait and see how things pan out as sales after lockdown are better than last year when lockdown was opened. If retailers are doing well, we may not go for it," said Bipin Gurnani, chief executive officer, Prozone Malls.
Phoenix Mills, one of the largest mall developers, is also yet to take a stand.
"The fact that we entered into commercial negotiations regarding discounts to rentals only after the malls became operational, with consumption and hence cash flow visibility, enabled us and our retailer partners to take an educated decision and find a mutually win-win solution. Thus, we will pick up any discussion on rental discounts after the restrictions under lockdown 2 are lifted across all locations," said Shishir Shrivastava, managing director of Phoenix Mills, in an interview with Business Standard.

The first wave had resulted in reduction in the net operating income of retail malls by up to 50 per cent in FY21, ICRA said, adding that the cash flow pressures on the retail leasing segment are more evident in the near term as state level lockdowns and restrictions on mall operations impact the tenants' revenues and will translate into rent concessions being granted by mall operators.
As retail operations recover from the impact of the pandemic, rental collection is also expected to revert to the earlier levels, it said.
"Nonetheless, the timelines for such recovery will depend on the pace of vaccination in the target consumer segment for retail malls, as well as the revival in consumer sentiment following the adverse impact that the second wave had on disposable incomes," ICRA said.
Feature Presentation: Rajesh Alva/Rediff.com