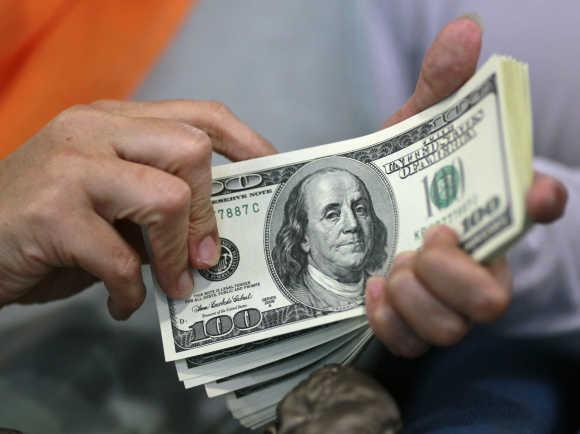 Liechtenstein, one of India's important partner nations in fighting overseas tax abuse and black money, on Thursday shed its secrecy cloak and joined the league of a host of other countries for automatic exchange of information and mutual assistance in tax matters.
The country, a landlocked jurisdiction in Central Europe, became the 62nd signatory to a worldwide convention, accepted by almost all economic superpowers and formulated by the Paris-based Organisation for Economic Cooperation and Development (OECD), an international policy-advisory body that formulates global tax standards to fight tax evasion and concealment of illicit funds.
Switzerland, last month, had joined the same convention. "Liechtenstein and San Marino became the 62nd and 63rd signatories of the multilateral convention on mutual administrative assistance in tax matters at a ceremony marking the first day of the November 21-22 meeting of the Global Forum on Transparency and Exchange of Information for Tax Purposes," the OECD said in a statement.
A senior Finance Ministry official in Delhi said the step, announced by Liechtenstein last week, is a "boost to India's efforts to combat black money instances overseas."
Indian investigating agencies have come across a number of cases where individuals or entities from India have been detected using banking channels of Liechtenstein to hide their illegal incomes or stash funds.
By joining the comity of nations, the Central European nation, Liechtenstein has virtually pulled down the wall of secrecy and will allow partner nations like India to seek information about suspect individuals and entities and provide for obtaining banking information about such people.
The multilateral convention of the OECD provides for all forms of mutual assistance like exchange on request, spontaneous exchange, tax examinations abroad, simultaneous tax examinations and assistance in tax collection while protecting taxpayers' rights.
It also provides the option to undertake automatic exchange, requiring an agreement between the parties interested in adopting this form of assistance.
The 60 other signatories under the convention, besides India, Liechtenstein and San Marino include Argentina, Australia, Austria, Belgium, Canada, China, Denmark, France, Germany, Greece, Hungary, Indonesia, Italy, Japan, Korea, the Netherlands, New Zealand, Poland, Russian Federation, Saudi Arabia, Singapore, South Africa, Spain, Sweden, Switzerland, the UK and the US.
The convention, the OECD said, also "ensures compliance with national tax laws and respects the rights of taxpayers by protecting the confidentiality of the information exchanged."