This marks the largest investor exit from the Indian renewable energy market.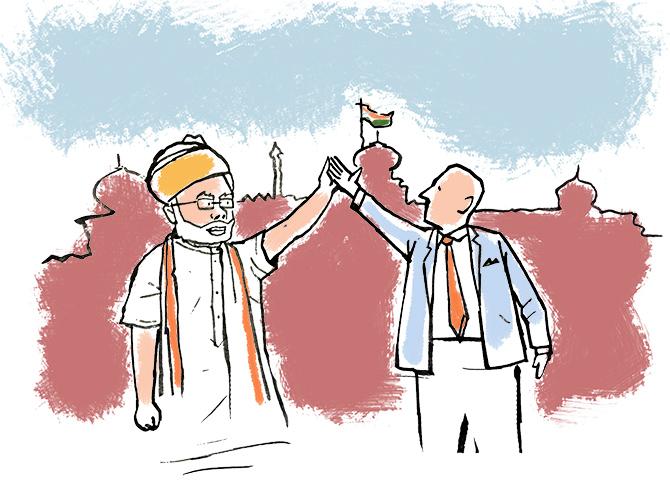 SoftBank Energy India (SB Energy) ended its short five-year tryst with India last Wednesday, having previously promised free power from solar plants and an investment of $1 trillion in the country's renewable energy sector.
The company is exiting India without being able to complete its largest project, the 750 Mw solar park in Kadapa, Andhra Pradesh, as the state never handed over land or signed an agreement with it.
This also marks the largest investor exit from the Indian renewable energy market.
The previous instance was US-based solar company SunEdison's exit in 2016, but that was because of the firm's financial troubles.
"In case of SB Energy, a big role has been played by the way the Indian market functions," said a sector expert.
SB Energy sold its whole portfolio to Adani Green Energy (AGEL) for an enterprise value of $3.5 billion.
SoftBank Group (SBG) entered a joint venture with Bharti Enterprises and Foxconn in 2015 with an initial investment of $20 billion for SB Energy India.
Topmost on its agenda was setting up solar equipment manufacturing, but the plan never saw the light of day.
SB Energy then shifted focus to solar power project construction.
The company bid aggressively for largescale solar power projects.
Its debut bid for 350 Mw solar project in Andhra Pradesh was Rs 4.63 per unit – the lowest tariff in 2015. In 2018, it quoted Rs 2.7 per unit to win 750 Mw in Kadapa.
During his visit to India in 2018, Masayoshi Son, SoftBank CEO, declared during that SB Energy will provide free power from solar units after 25 years.
"As long as you have the land, and sunshine, as long as you have the eyes and ears listening to me, I will give you free power," he said.
He also met with officials in the Prime Minister's Office (PMO), where he shared a list of requests for expediting SBG's $1 trillion investment in the country's clean energy sector.
Son asked for bulk tenders totalling 900 Gw to be awarded in one go.
SBG also batted for dollar denominated tariff in the bidding of solar projects.
This would have helped the company avoid currency fluctuation risks.
The ministry of new and renewable energy (MNRE) in 2018 planned to award 10-15 Gw solar power projects in a single tranche, but the idea was dropped after several domestic players contested it on the ground of lack of financing and policy fluctuation.
"SBG is a company that makes a large investment, which was not happening in the Indian solar market.
"Bulk tenders are difficult to award in a country like India.
"Idea for dollar denominated tariff was considered, but currency fluctuations and allied risks, along with rules under the tariff policy, do not permit dollar-based tariff in India," said a former MNRE official.
The same year, though, the company was accused of resorting to cartelisation by the Union government in a project tender.
Union Minister for Power and MNRE, R K Singh, in a letter said, "Our suspicion is that SB Energy tried to form a cartel to push up the price.
"While in previous bids, the difference between the rates quoted between lowest and the second last bidder used to be not more than 10 paise per unit, in the present case the difference came to 27 paise per unit (Rs 2.71-2.44)."
A month later, SBG's MoU with IL&FS Energy to build 20 Gw of solar power park capacity across the country fell through.
SoftBank did not confirm the development to the paper.
Sources said the company was facing challenges in getting land, clearances, evacuation etc, and was seeking an Indian partner to execute upcoming 1 Gw projects.
Industry executives said the mad rush to lower solar tariffs to abnormal levels is one reason SB Energy gave up on India.
"The returns are minimal when compared to the risks.
"There is payment uncertainty, land is an issue and states are reluctant to purchase green power.
"A foreign investor such as SBG expects a certain rate of return," said a senior sector executive, adding that the company also wanted several changes in the solar bidding environment, which did not happen.
In 2019, Andhra Pradesh cancelled all existing renewable power projects in the state, which came as a blow to investors like SB Energy, which had 350 Mw projects in the state.
While the legal tussle continues, the company has now sold this project as part of the AGEL deal.
Energy's exit is a cautionary tale for several foreign investors in India as close to 16 Gw of solar and wind power projects languish without any power purchase agreement, 24 Gw without transmission connectivity and around 2 Gw unilaterally cancelled by project developers.