Rajan said too many infra projects do not have forex earnings thus are unable to pay in dollars or yen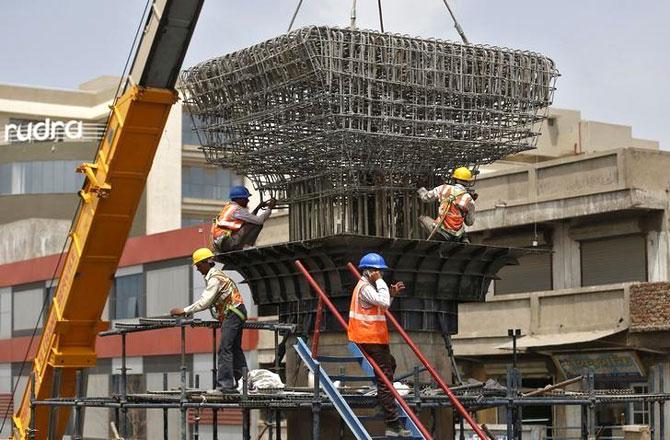 Outgoing Reserve Bank of India Governor Raghuram Rajan, on Friday, rejected granting any leeway in norms for activities of 'national importance' like funding of infrastructure, saying that the Reserve Bank cannot compromise systemic stability and government should "subsidise" such works.
"It is far better for the government to directly subsidise such activities if it deems them important than for the RBI to sacrifice systemic stability on the altar of national importance," he said at a FEDAI event this evening.
Rajan said while RBI is a liberaliser, it has to be careful "not to relax prudential regulations simply because an entity or activity is deemed of national importance" and cited infrastructure as a case in point.
"A nationally important activity such as infra build-up may be very risky. To require lower provisions, or to allow higher leverage or external commercial borrowings against such activities, may increase systemic risk," Rajan argued.
The governor said that in the long-run, any favourable dispensation may damage the lending activity, citing too many infra projects as not having forex earnings thus being unable to pay in dollars or yen.
Official estimates peg infrastructure investments at over $1 trillion over the next few years and a variety of ideas, beyond the government funding the requirement by itself, have been mooted to take care of it.
Many infra projects are being financed with the help of multilateral agencies or governments like Japan where the yields are very low.
Rajan, whose tenure ends on September 4, is likely to handover charge to Governor designate Urjit Patel on September 6. In his three year tenure, Rajan, the academic-turned-central-banker, was very candid when it came to his views which sometimes bordered on being critical of the government.
He raised questions on the high-octane 'Make in India' campaign of the Modi government, suggesting that it should rather concentrate energies on addressing the domestic market rather than on exports in a volatile world.
Rajan said RBI is committed to liberalise but at a steady and measured pace which was even seen during the global market turmoil.
"Observers may be impatient, but my belief is that steady and irreversible reform and 'mini bangs' like Thursday's rather than 'big bang' is the need of the hour," Rajan said, alluding to the slew of measures taken to deepen bond markets and improve liquidity.
He also assured that the pace of reforms will pick up once global conditions become less uncertain.
Photograph: Amit Dave/Reuters