Govt has already approached World Bank seeking termination of contract. The progress of the project was just 20 per cent though the contract was awarded in 2016.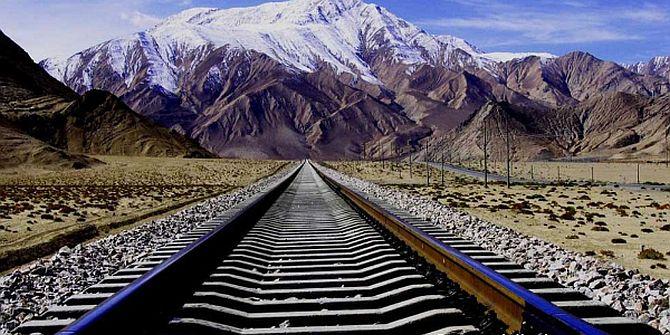 Amid the India-China faceoff at the Galwan Valley in the east of Ladakh, the Indian Railways on Thursday decided to cancel a Rs 471-crore contract given to a Chinese company for a Dedicated Freight Corridor (DFC).
The Railways said it would cancel the signaling and telecommunication work for a 417-km stretch on the Kanpur-Deen Dayal Upadhyay section, which is part of the eastern DFC being set up by the Railway PSU Dedicated Freight Corridor Corporation (DFCCIL).
The government has approached the funding agency, World Bank, seeking termination of the contract citing poor progress.
For such projects, cancellation of any contract requires a nod from the multilateral agency.
According to a Railway official, the government might have to consider funding the project itself in the event of the World Bank deciding not to terminate the project.
The progress of the project was just 20 per cent though the contract was awarded in 2016, affecting the overall completion deadlines for the DFC.
"In view of poor progress, it is decided by the DFCCIL to terminate this contract," said a Railways document.
While the Eastern DFC is funded by the World Bank through Rs 13,625-crore loan, Japan International Cooperation Agency is providing debt of Rs 38,722 crore for the western DFC.
The total project cost for Eastern DFC comes to around Rs 30,358 crore, while that of Western DFC is Rs 51,101 crore.
Metro projects face political ire
On Thursday, Maharashtra Minister Jitendra Awhad asked the Centre to scrap the Delhi-Meerut Metro work contract bagged by Shangai Tunnel Engineering Corporation (STEC).
The Chinese firm is also a joint venture partner for L&T.
The joint venture was awarded package one and package seven for Mumbai's underground metro corridor in 2016 and is under implementation. Outside the JV, STEC was earlier awarded phase one of package 15 for the Mumbai metro network.
An email sent to L&T on Thursday remained unanswered.
The other Chinese firm executing packages for Mumbai metro network includes China Harbour Engineering.
In 2018, Tata Projects and China Harbour Engineering in a JV were awarded package nine and package 11 on the Mumbai metro-4 corridor.
Photograph: Kind courtesy, flamingotravels.co.in