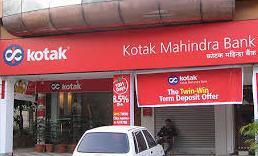 Kotak Mahindra Bank's acquisition of ING Vysya Bank is the country's first ever amalgamation of a profit earning entity post the global financial meltdown in 2008.
Although two more mergers took place during this period but those were under different circumstances.
In 2010, Bank of Rajasthan was merged with country's largest private sector lender ICICI Bank. Bank of Rajasthan was a loss making entity and its networth had turned negative.
A subsidiary of SBI, State Bank of Indore was merged with the parent in the same year. This was in continuation of the proposed policy of amalgamation of its subsidiaries over a period of time.
SBI had merged State Bank of Saurashtra in August 2008, just a month before global meltdown was triggered by Lehman Brothers going kaput.
Prior to 2008, the other significant mergers that took place include HDFC Bank acquiring Centurion Bank of Punjab in 2008 and IDBI Bank acquiring United Western Bank in 2006.
Today Kotak Mahindra Bank announced amalgamation with ING Vysya Bank in a over Rs 15,000 crore deal. Post merger, the combined entity will have market capitalisation larger than Rs 1 lakh crore.
"This deal may trigger a possibility of fresh wave of deals in the banking industry in India. This is especially true in the context that there are several small to mid size banks in India," SMC Global Securities Head of Research Jagannadham Thunuguntla said.
This deal will bring the combined bank much larger size. Especially when the economy is on the verge of take-off, this will have the combined bank enough bandwidth to take advantage of the future opportunities of the economy, he added.