Rooms at this Kolkata hotel are priced between Rs 7,000-8,000 per night. Gateway is a full-service upscale hospitality brand under the Taj Group of Hotels.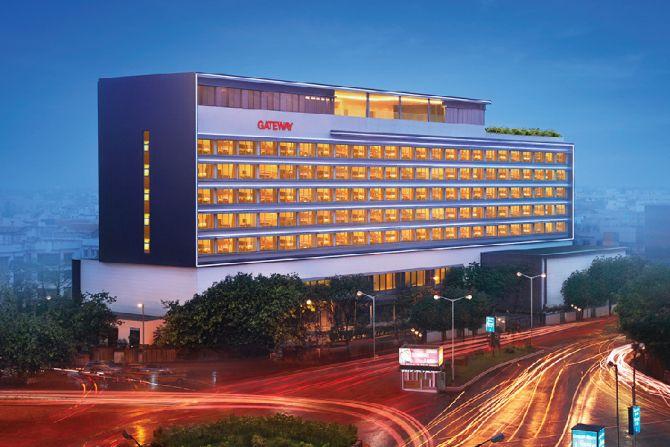 The Gateway, a 197-room Kolkata hotel managed by the Taj Group for over four years, has ended up at the National Company Law Tribunal (NCLT), having failed to repay its loans.
Edelweiss ARC has taken the owner, Jalan Intercontinental Hotels, to NCLT to recover its dues.
A round of bidding for the asset has taken place at the NCLT but the bids received are learnt to be lower than the liquidation value.
Launched in December 2013, this was the first Gateway hotel in Kolkata and the second Taj hotel in West Bengal after a gap of 24 years.
Its first property, the iconic Taj Bengal, was launched in 1989.
The Kolkata Gateway hotel, on the city's EM Bypass, is built on an area of 1.9 acre, under a long-term lease of 99 years.
Rooms at this Kolkata hotel are priced between Rs 7,000-8,000 per night. Gateway is a full-service upscale hospitality brand under the Taj Group of Hotels.
The Gateway Hotel, Kolkata is an asset owned by city-based entrepreneur, Aditya Jalan.
Edelweiss took Jalan Intercontinental to NCLT in August 2017, with a total claim of about Rs 127 crore.
Jalan maintains that the hotel faced a cost escalation which led to non-payment of dues.
The committee of creditors for the property has so far received two bids for the asset.
"The bids received so far are lower than the liquidation value of the company. We have asked the bidders to revise their bids. There is no need to call for a fresh round of bidding", said a source from the Committee of Creditors. Kolkata-based real estate developer RDB Group and another real estate firm headed by businessman Pradeep Sonthalia are said to be the two prospective bidders.
Meanwhile, Jalan is looking to rope in an investor to bid for the property.
He is banking for amendments in the Insolvency and Bankruptcy Code that may allow SME promoters to bid for their company and also the Supreme Court verdict on Binani Cement case, to bid for the property.
Jalan estimates that Rs 170 crore is a fair value of the property.
"We are bringing on board an investor, and we are ready to pay the principal amount to every creditor. We are planning to propose a structured payment over eight years," Jalan said. Besides Edelweiss, other creditors to the hotel include Dhanalakshmi Bank.
Umesh Saraf, joint managing director at Saraf Hotel Enterprises, said his company, which owns nine hotels in India (most run under the Hyatt brand) had bid for the Kolkata Gateway Hotel.
"A number of hotels are under stress. They were probably built by people who did not understand the business. They are all over the place with ARCs and Banks…Call any ARC and you will see they have 20 hotels on sale.
"All are now going to NCLT. We have bid for a few. But our bids were low. We are not buying a monument. It has to make business sense," said Saraf, adding that valuations are high.
Hotels, which have now started seeing a revival in prospects, had seen a challenging phase in last few years due to low occupancy and tariffs.
Raj Rana, CEO (South Asia), Radisson Hotel Group said these instances are an outcome of softer industry performance in recent years and over leveraging by asset owners.
"The Gateway Hotel, Kolkata, is a management contract and this remains valid. We continue to welcome all our guests to the hotel and it is business as usual," said a spokesperson at Gateway Hotel, Kolkata.
Photograph: Kind courtesy, The Gateway