American clothing brand Kenneth Cole has entered into a deal with Reliance Brands, a Mukesh Ambani-led Reliance Industries firm, to retail its collection of men and women's apparel and accessories in 25 planned stores across India over the next five years.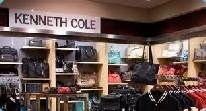 Kenneth Cole and Reliance Brands have signed a licensing agreement for retail and premium wholesale distribution in India.

Under the agreement, five stores will be opened over the next three years, with plans to open an additional 20 stores in the following five years.

Reliance Brands President and CEO Darshan Mehta said in a statement that Kenneth Cole represents an iconic all-American fashion house that "encapsulates a lifestyle that is chic, urban and is infused with modern style and sensibility that perfectly resonates with the contemporary Indian consumers".

The launch will initially include the opening of "dual gender" retail stores in major cities across India that will retail men's and women's footwear, clothing and accessories
under the Kenneth Cole New York and the Kenneth Cole Reaction labels.
"India promises substantial growth potential for our brand, the country's economy is growing quickly and development is strong, which is why Kenneth wants to create a presence in India now," Kenneth Cole Productions CEO Paul Blum said.
Blum said the brand's global expansion is directly linked to an increased demand for its product internationally and we are "excited to introduce our brand to the market with a strong partner like Reliance".
Reliance Brands, which started in 2007, has joint ventures with luxury names like Ermengildo Zegna and Diesel, along with long-term distribution and licencing agreements with Timberland, Quiksilver, Roxy and Steve Madden for the Indian market.
Kenneth Cole termed its entry into India as a great opportunity for the brand. "India is fast becoming a fashion capital of the world and the synergy of its metropolitan lifestyle coupled with the modern sensibilities of the brand's heritage is the perfect addition to the growing global portfolio for Kenneth Cole Productions," the company said.