K M Mani was appointed the chairman of the panel in March this year.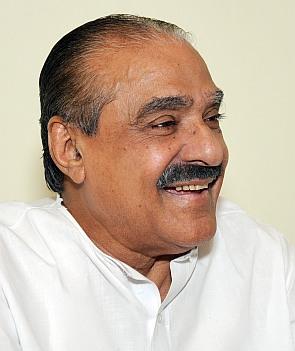 Former Finance Minister of Kerala K M Mani has resigned as chairman of empowered group of State Finance Ministers on Goods and Services Tax.
He has resigned as the chairman and sent his resignation to Union Finance Minister Arun Jaitley, subsequent to stepping down as the Kerala Finance Minister, sources said.
Mani was appointed the chairman of the panel in March this year.
Earlier this week, Kerala Congress (M) leader and Finance Minister Mani resigned in the wake of the Kerala high court's observation against him in the bar bribery case.
A meeting of state finance ministers is scheduled on November 20 to discuss the model GST law as well as the integrated-GST or iGST legislation.
It is expected that the new chairman would be appointed on that day.
Last month, the Centre had circulated among states the draft of CGST, SGST and iGST for their comments.
The Central GST (CGST) will be framed based on the model GST law. Also, the states will draft their own State GST (SGST) based on the draft model law with minor variation incorporating state-based exemption.
Besides, iGST law would deal with inter-state movement of goods and services.
After the draft laws are deliberated upon by states, it would be put up in the public domain seeking comments of trade and industry.