While JioMart is doing 250,000 orders per day, BigBasket and Amazon pantry are doing 220,000 and 150,000 orders, respectively.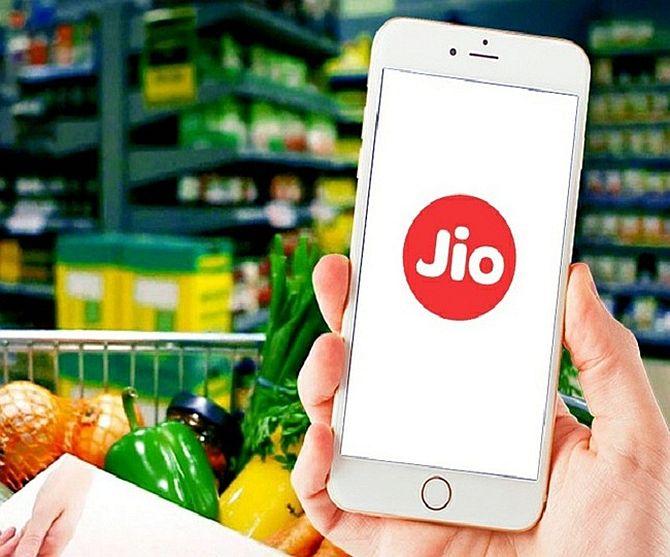 The pecking order in the $2-billion online grocery market in India has been shaken up by newcomer JioMart.
Based on orders per day, JioMart, the two-month-old e-commerce venture of Reliance Industries (RIL), is ahead of rivals BigBasket and Amazon, numbers shared by these firms and sourced from the industry indicate.
While JioMart is doing 250,000 orders per day, as disclosed by RIL chairman and managing director Mukesh Ambani, BigBasket is doing 220,000 orders per day.
Amazon, on the other hand, is doing 150,000 orders per day, persons in the know said, via its grocery channel Amazon Pantry.
Grofers declined participation in the story when contacted.
However, industry sources said that the firm was clocking around 150,000 orders per day currently.
At the height of the nationwide lockdown in April, BigBasket and Grofers, which operate in as many as 30 cities in the country, had seen orders per day peak to levels of 300,000 and 190,000, respectively, experts said.
Daily orders have since settled down on the two platforms, following the gradual reopening of the economy, they said.
JioMart, in contrast, went live in May across 200 cities, offering products spanning across categories such as fruits, vegetables, dairy, bakery, personal care, home care, and baby care.
Ambani had said during a recent annual general meeting that he proposed to strengthen JioMart's services by adding segments such as electronics, fashion, pharma, and health care.
This is expected to increase the average order value on JioMart, which stands at Rs 500-600 per transaction, analysts tracking the market said.
A report by brokerage Bank of America Securities on Thursday said the next phase of growth for JioMart would come following its association with Facebook's WhatsApp, triggered after Reliance Retail recently tied up with the latter.
"Facebook's partnership with Jio focuses on integrating the JioMart app inside WhatsApp.
"This will bring convenience to the table, allowing those who are not as tech-savvy to easily place orders online," the brokerage said.
The WhatsApp model on JioMart was first piloted in places such as Thane, Kalyan, and Navi Mumbai, and could be pushed into more cities going ahead, retail experts said.
WhatsApp's base of over 400 million users in India will help accelerate the adoption of JioMart, Ambani had said.
The need to push the WhatsApp association quickly also comes as all other e-grocers including Amazon as well as Walmart-backed Flipkart ramp up their services in the country.
Both Amazon and Flipkart have been wooing kiranas aggressively in the past few months, giving the latter an additional avenue to reach consumers and do business.
Reliance has integrated its customer database from Reliance Fresh and Reliance Smart into JioMart.
And has not only onboarded kiranas, who act as delivery partners for the platform, but is also working with them closely to transform their stores into smart corner shops.
The firm is also looking to converge its offline network of stores, which number 11,784 currently to the online platform.
The strategy is to make its network truly "omnichannel" by giving consumers access to inventory, online or offline, executives said.
Ambani had hinted at the same, saying JioMart would bring together brands and consumers like never before.
At a broader level, online grocery is one segment that is expected to get a big boost after the Covid-19 pandemic and lockdown, a recent report by Forrester Research said.
This has partly to do with restricted lifestyles, induced by the lockdown, and the fear of stepping out that exists among people.
Most fast-moving consumer goods firms and retailers say that online grocery sales (as a percentage of total sales) has increased since the national lockdown was announced in March, pushing them to devote greater attention to this channel.
Reliance Retail, which is also driving JioMart, is looking to stitch up more associations, including plans to work closely with farmers to source more food items from them, as it seeks to scale up its farm-to-fork operations.
"We sell more fruits and vegetables than any other organised retailer in the country.
"The bond with tens of thousands of farmers has helped us source over 80 per cent of our fresh fruits and vegetable directly from farmers," Ambani said.
At the same time, Reliance Retail would continue to push its presence into small towns and cities, Ambani said, adding more outlets in these places.