Analysts feel Fortis Healthcare share holders are at a disadvantage and deal valuations had been short of expectations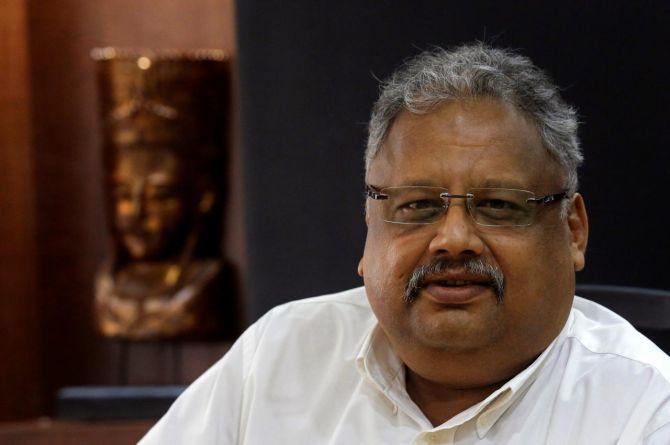 Ace investor Rakesh Jhunjhunwala and many minority investors are said to be questioning the Fortis healthcare deal with Manipal Hospitals, as per news reports.
A private equity firm has also been reported of having increased its stake in Fortis healthcare to attain extra voting rights of about 9.73 per cent and is said to be wooing some more minority investors including hedge funds to oppose the deal.
All this, however, is not surprising. The disappointment of the investors on Fortis-Manipal hospital deal was well evident from the day of announcement of the deal itself.
Fortis healthcare (FHL) share prices had seen a single day fall of more than 13 per cent on March 28 post the announcement of the deal during the late evening hours on March 27th.
The concern of investors mainly centred on valuations of the deal which the street believes is unfavourable for shareholders.
Even though the entry of new promoters was being anticipated by the street post stakes of existing promoter holding falling to less than a per cent and the entry of new promoters was also likely to act as a trigger for the stock prices, nevertheless street was expecting hospital business getting decent valuations.
Under the deal, while hospital business is being valued at Rs 96-97 and analysts say that it is at about 22 per cent discount to the sector.
The entire hospital business of Fortis healthcare is to be merged with Manipal Hospitals and the merged entity listed on the exchanges. FHL shareholders get 10.83 shares in the merged entity for every 100 share held in FHL.
While on the positive side the deal would make the merged entity as one of the largest hospital chains in India with pan India network and the merger could drive significant operational synergies over longer term.
However, the valuation look quite dilutive for the FHL shareholders considering just 33 per cent stake of FHL shareholders in merged entity compared to 67 per cent EBITDA contribution by FHL to combined hospital business say analysts at ICICI securities.
Further Manipal Hospitals would also be buying 50.9 per cent stake in diagnostic business, SRL (20 per cent from FHL and remaining from investors).
The diagnostic business value too is at 26 per cent discount to the sector on a trailing basis say analysts at Edelweiss who said that the deal is tilted towards Manipal-TPG as they perceive low possibility of deal going through.
The promoters of MHEPL and TPG group (a 20.7 per cent stake holder in Manipal hospitals) would infuse primary capital of Rs39 billion for buying out RHT health trust listed in Singapore and stake in SRL.
Though buying of RHT trust will improve hospital business operating profits however analysts say that Fortis healthcare share holders are at a disadvantage.
There is limited clarity on the use of Rs 17 billion cash generated from sale of SRL stake and future sale of RHT stake (FHL should ideally return the cash to shareholders) say analysts at Edelweiss.
Moreover, the transaction will create a holding company for SRL, likely to attract holding company discounts.
With many questions yet to be answered experts remain in wait and watch mode and analysts keeping their ratings under review.
ICICI securities has put their ratings under review due to limited clarity on financial data of merged entity, strategy of new management post completion of transaction and uncertainty on timelines of deal closure considering requirement of various regulatory approvals including shareholders' approval.
They don't expect any major stock price movement until deal gets consummated which is expected by Q4FY19 and based on the transaction for now they arrive at fair value of Rs 116 a share.
Photograph: Shailesh Andrade/Reuters