The worsening demand for jewellery has already started impacting jobs and karigars or goldsmiths.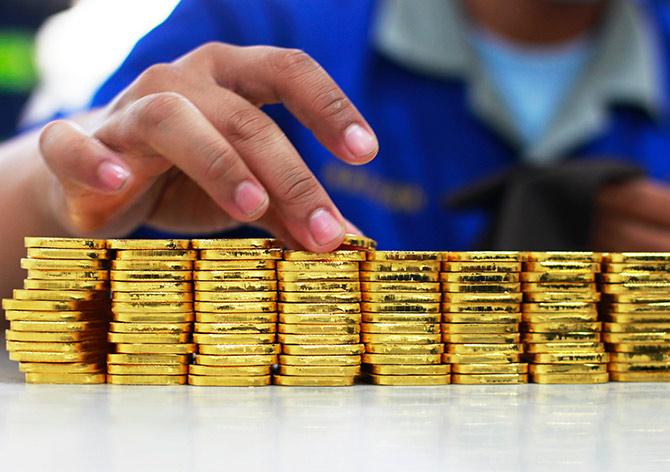 Jewellers experienced a plunge in gold demand during the quarter ended September or third quarter of calendar year, following all-time high prices.
Gold consumption for jewellery was only 54 tonnes, a fall from 120 tonnes in Q3 2018, while investment demand fell to its lowest quarterly level, of seven tonnes from 27 tonnes last year.
According to GFMS Gold Survey for the quarter, issued on Friday, fabrication demand was only 62 tonnes.
Debajit Saha, senior analyst at GFMS for India and the UAE said: "Investment demand was the worst ever, with very few interested in doing so at the high price. Demand slumped 74 per cent to 7 tonnes, year-on-year."
The Survey explains that the largest demand segment for gold jewellery is for marriage. Since very few take place during the third quarter, not regarded as an auspicious period, demand generally remains low. However, it rarely drops to the level seen this time, unless there is major disruption.
A similar situation prevailed in 2016, during the second quarter. At the time, demand was down to around 74 tonnes, as the government imposed compliance measures.
The worsening demand for jewellery has already started impacting jobs and karigars or goldsmiths. According to Saha, "many of these karigars have had little or no work in recent months, as manufacturers have had to curtail production as a result of the material slowdown. Our field study reveals around 40 per cent of these job workers have been forced out of the industry and are now doing other odd jobs for livelihood."
These are casual workers, with no employee benefits of the type regular ones are entitled to under law.
Some demand was seen in the week before Diwali this October. Dhanteras, traditionally an auspicious day in the Hindu calendar when people buy gold or other precious metals, did boost demand but the estimate is that demand was down by 35 per cent from last year's festive sales. Silver coins, followed by bars, attracted the greatest demand this Dhanteras.
The local price currently has remained at a discount of $22/oz (around Rs 500 per 10g, down by two-third from a peak seen a month before). In September discount went up to $60 per ounce.
Saha said: "It will take some time to come back to near normalcy. We estimate total Q4 or December quarter demand (jewellery consumption plus investment) will remain at 150-160 tonnes (202 tonnes last year Dec quarter). The situation can only change if we see a sudden price drop in the market."