Says current interest rates are a disincentive for growth, especially in the construction sector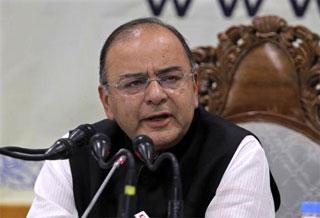 Finance Minister Arun Jaitley favours a cut in interest rates to trigger demand in the construction sector, but the Reserve Bank of India (RBI) has signalled it will not ease policy until it is confident of lower inflation.

In May, Prime Minister Modi was elected on promises that his government would create jobs and rejuvenate the economy, but experts were disappointed by Jaitley's first budget and a lack of early progress on fixing structural economic problems.

"Currently, interest rates are a disincentive. Now that inflation seems to be stabilising somewhat, the time seems to have come to moderate the interest rates," Jaitley said in an interview with the Times of India.

Last month, the RBI sent a strong signal that it would refrain from cutting interest rates until the central bank was confident that consumer inflation can be cut to a target of 6% by January 2016.

Retail inflation eased for a second straight month in September, but the risks of price shocks from weak monsoon rains and oil are expected to prevent the central bank from cutting interest rates soon.

Consumer prices rose a slower-than-expected 6.46 per cent from a year earlier, the lowest since figures were first published in January 2012.