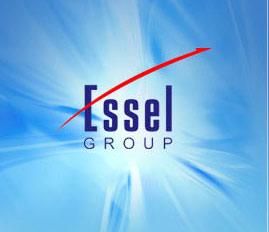 What was meant to be a clarificatory statement from Essel Group on its acquisition of 12.27 per cent stake in infrastructure company IVRCL triggered a war of words between the two sides.

After Essel landed the first punch by saying they were approached by IVRCL for a buyout, IVRCL's management was quick to deny every single point, even charging Essel with 'lying'.

Contrary to huge investor expectations, Essel has also made it clear that for the moment, it will not raise stake in the company through any open offer.
Senior company officials also said they would not even ask for a board seat as yet and remain just a strategic investor.
Even then, IVRCL's founding chairman and managing director, E Sudhir Reddy, refused to accept any olive branch.
The renewed hostility added to market confusion, with flagship IVRCL Ltd and its listed subsidiaries IVRCL Assets and Hindustan Dorr Oliver all ending the day in the red.
The erosion in the combined market capitalisation of IVRCL group was Rs 141 crore (Rs 1.41 billion).
Earlier in the day, Essel Group came out with a statement saying last year, they were "approached by investment banker(s) stating that IVRCL Ltd's promoters, who hold around 11.2 stake, may be interested in selling their stake in the company. However, the indicated asking price was manifold above the then prevailing market price."
After the negotiations fell through, Essel said it decided to acquire a significant stake in the company from the open market, as the acquisition offered exciting possibilities.
Explaining the rationale, Himanshu Mody, head, group finance & strategy at Essel, said, "We were excited at IVRCL's portfolio of engineering, construction and B-O-T projects, plus the management bandwidth and were confident the shareholder value would grow."
Moreover, IVRCL was attractive for its marquee name, with a very low promoter threshold, and therefore offered Essel Group a wider footprint in the infrastructure space.
Mody went on to add, "We first interacted with IVRCL after we bought out a Pune-based infrastructure company that had seven-eight road projects. They were a JV partner in some key projects and after the acquisition, we became a sizeable player ourselves." 
Essel Infraprojects, promoted by Subhash Chandra, is the infrastructure wing of Essel Group and is one of the fastest growing units having diversified interests in infrastructure projects.
Importantly, Essel's management went on to add that ever since they started buying into IVRCL, they "have been in constant dialogue through an investment bank appointed by IVRCL promoters.
"Essel is disappointed to now learn from the investment bank that IVRCL's promoters are neither interested in selling their stake nor willing to partner Essel as a strategic investor."
However, In Hyderabad, E Sudhir Reddy, kept up his ante, denying the company's promoters had offered their stake to Essel. "Who is the investment banker that Essel is talking about?" he asked, saying what Essel said was all "lies". Reddy said if ever the IVRCL promoters had approached Essel for offering their stake then "why did it not give the same statement on the first day of its acquisition of IVRCL shares from the open market?"
Besides, he said Essel's stance was at variance with what it had done with IVRCL. According to him, Essel had bought the first asset of IVRCL by signing a memorandum of understanding over six months back for the purchase of the latter's stake in the Sion-Panvel road project for Rs 255 crore (Rs 2.55 billion).
"It also paid Rs 25 crore (Rs 250 million) as advance but has not made the balance payment till now."
Mody retaliated by saying, "We are a larger corporate than IVRCL and we are serious investors who have already put in Rs 200 crore in the share purchase.
"So, we don't need to clear the air any further. We won't be making such comments without facts."
Essel did add a veiled threat for IVRCL's promoters.
"We, for the present moment, have decided to stay invested with our current holding of 12.27 per cent until the general shareholder consensus or other considerations persuade us to intervene in the management of IVRCL for increasing the shareholders' value," it said.
Mody said further, "We will keenly watch the company's performance.
"In future, if IVRCL's promoters try to restructure the company or sell assets or its arms that may destroy shareholder wealth, we may step in by pressing for a more active management role."
He, however, refused to spell out the exact strategy.
Analysts have remained concerned about the high leverage in IVRCL and the requirement of immediate equity infusion in the group's assets business.
In FY13 alone, of its around Rs 2,200-crore (Rs 22-billion) debt, close to Rs 800 crore (Rs 8 billion) of stand-alone debt is due for repayment or needs to be rescheduled.
Similarly, of the Rs 1,600-crore (Rs 16-billion) equity needed in the next three-four years, around Rs 350-crore (Rs 3.5 billion) equity needs to be pumped in, in just FY 13, for the roads portfolio.
Mody ruled out buying into the two listed arms of IVRCL group.
"By investing in the parent, we have indirect shareholding," he said.
Reddy, on the other hand, pooh-poohed Essel's contention.
"They have only 12.27 per cent stake, how can they stall us from selling assets?" he asked, saying IVRCL had a board that had independent directors.