Most companies that are looking to launch an IPO fall in the mid- and small-cap universe, where stocks are trading at a P/E multiple of more than 22 times.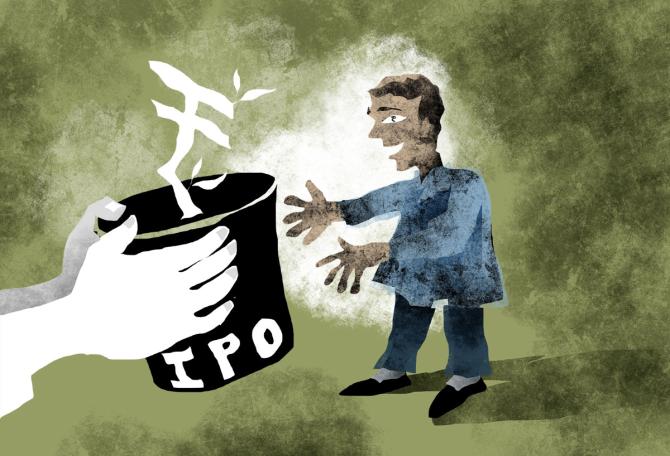 It's raining IPOs, with eight issues hitting the market in a span of six days.
However, the pace of new filings points to a deluge during the latter part of the year.
So far this year, 58 companies have filed their draft red herring prospectus (DRHP) with the market regulator for initial public offerings (IPOs), exceeding the combined tally of 50 in the last two years.
Industry participants said the filing count could cross 100 this year, setting a new benchmark in terms of amount mobilised in a calendar year.
"Both last year and this year have been good in terms of the market performance.
"This is helping companies and promoters get the right kind of valuations.
"Many companies are skipping the private equity (PE) route and want to do an IPO straight away.
"If the public markets are giving you this kind of valuations, why would you take the PE route?" Pranjal Srivastava, partner, Centrum Capital, said, adding that there was a fair chance that new filings would top the 100 mark.
After soaring more than 15 per cent in 2020, the benchmark Nifty has added another 16 per cent this year, while the Nifty Midcap 100 and Smallcap 100 indices are up 32 per cent and 42 per cent, respectively, this year.
Most companies that are looking to launch an IPO fall in the mid- and small-cap universe, where stocks are trading at a price-to-earnings (P/E) multiple of more than 22 times on the FY22 earnings estimate.
Any company launching an IPO takes valuation cues from the secondary market, which bankers say are "encouraging".
Supportive valuations across the board have led to companies from wide-ranging sectors such as FMCG (fast-moving consumer goods), insurance, chemicals, power, and wealth management filing for IPOs.
Also, the success of India's first start-up IPO, Zomato, has spurred other firms operating in the space, such as One 97 (Paytm), PB Fintech (Paisa Bazaar), and FSN E-Commerce (Nykaa), to go public.
Industry players said investment bankers and legal firms were working overtime as companies were looking to advance their listing plans to cash in on the positive sentiment.
"Several companies are accelerating their listing plans.
"Over the past one month, we have seen close to 20 filings.
"All this is happening on the back of buoyancy in the secondary market, stupendous post-listing performances and huge demand getting generated in IPOs," said Pranav Haldea, managing director, Prime Database, an IPO tracking firm.
Several IPOs to hit the market lately have seen demand of more than 100 times the shares on offer and attracted over 3 million applications.
Also, most IPOs in 2021 have delivered mouth-watering returns to investors.
In the past decade, an average 40 DRHPs were filed with Sebi each year.
The record for most filings in a year is 160 in 2006, followed by 121 in 2007, according to data provided by Prime Database.
Skeptics say the high number of new filings and record IPOs are a sign of overheating in the market and a sign that investors should be cautious.
"These are typical IPO cycles. In the first phase, we get good companies at good valuations, in the second stage there are good companies with expensive valuations, and in the final stage there are bad companies with expensive valuations," said Haldea.
Many in the industry believe we have not yet reached the frothy stage.
"The quality is much better now with an increased amount of due diligence.
"However, investors shouldn't get carried away.
"One should do proper research, benchmark valuations to listed peers, and take cues from institutional investors," he advised.