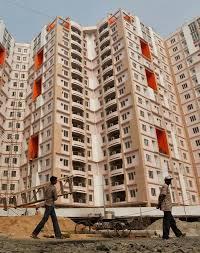 Property discounts will get real this festival season, after a gap of about two years.

Mobile phones have been flooded with messages on WhatsApp, offering discounts. Many brokers are cutting prices from seven to 15 per cent across major cities, with the highest portions in Delhi-NCR and Mumbai.

Earlier, freebies in the name of free vacations, motorbikes, a gold coin and a modular kitchen were being offered to lure customers.

Analysts and consultants expect the October to December period to garner sales of at least 60,000 units across seven major cities, almost double what was recorded in 2012 and 2013, when slowdown had hit developers.

"This time, the festival season will see more activity and sales.

"The sentiments are positive; enquiries have gone up substantially," says Ashutosh Limaye, head (research & real estate intelligence service), JLL India.
Sales are expected to reach 200,000 units this year, on the back of a good festival season contributing 30-40 per cent to the total, he said.

In the earlier two years, total sales were 120,000-140,000 units annually, with very little contribution from the festival season, traditionally considered the biggest season for sales.

Supertech chairman and managing director R K Arora said brokers were giving 10-12 per cent discounts on the upfront price of flats.

A broker in Noida is offering an upfront discount of up to 10 per cent on unit charges, along with no transfer charges (which a buyer pays to the developer after selling his unit before possession). In Gurgaon, discounts vary by location, in the range of seven to 10
per cent.
The discounts have come aplenty at a time when people tracking the sector are expecting prices to go up.
"Housing prices are expected rise by five to eight per cent in the later part of this year and it might go up by as much as 15 per cent in certain micro markets," said Samantak Das, chief economist at property tracker Knight Frank India.
"With the backdrop of a stable government, coupled with high expectations of faster decision making and positive reforms, there is a positive outlook pertaining to the residential sector in terms of sales and launches," Das added.
T
he sector has been battling declining sales and higher inventory for two years.
Developers have been hard-pressed on funds, with not many lenders willing to lend money to the sector.
The Mumbai Metropolitan Region had an inventory of 53 months at the end of June and the National Capital Region of 45 months, says research firm Liases Foras.
Hyderabad has an inventory of 47 months, Pune of 23 months and Chennai of 26 months. Bangalore has the least with 19 months.
An ideal market is considered to maintain an inventory of eight months.
RAINING DISCOUNTS
7-15% Discounts offered by brokers across major cities, with the highest portions in Delhi-NCR and Mumbai
60,000 units Expected sales in the October to December period across seven major cities. This is almost double of what was recorded in 2012 and 2013
200,000 units Estimated sales this year, on the back of a good festival season contributing 30-40% to the total
120,000-140,000 units Total annual sales in the past two years