As many as 142 stocks from the S&P BSE500 index are currently trading below their level of May 12, 2014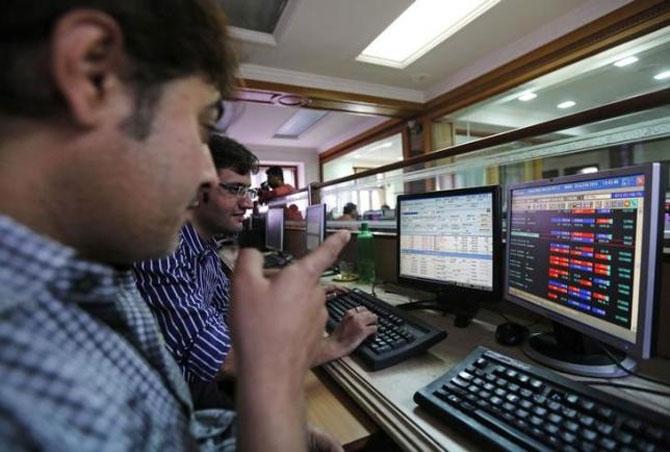 The S&P BSE Sensex closed at a new 52-week low of 23,759 on Wednesday, its lowest intra-day level since May 12, 2014, as weak Asian cues spoilt the sentiment. On May 16, 2014, Prime Minister Narendra Modi's Bharatiya Janata Party won a big victory in the national election.
As many as 142 stocks from the S&P BSE500 index are currently trading below their level of May 12, 2014. Most public sector banks (PSBs), metals, infrastructure, telecom, realty and oil & gas stocks are currently below the May 2014 level.
Oriental Bank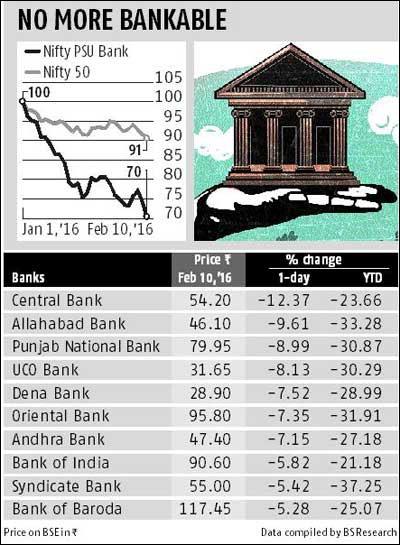 of Commerce, Bank of India, UCO Bank, Indian Overseas Bank, Dena Bank, Allahabad Bank and Punjab National Bank from the PSBs are currently available at more than 50 per cent below their May 2014 price.
Siddarth Bhamre, head of research (equity derivatives and technical) at Angel Broking, says: "I do not expect much downside from here. We are not seeing any fresh shorting by foreign institutional investors (FIIs).
The sell-off has been on account of global cues and the sub-par PSB results for the December quarter. The weakness should continue for a couple of more days. FIIs have been buying call options (7,400, 7,500) in the past few trading sessions. So, I don't suggest shorting this market, despite the new lows."
Adding: "Private sector players like Kotak Mahindra, Axis and HDFC Bank are not showing any sign of weakness on the charts. The Bank Nifty has been underperforming the benchmark indices for some months and this could be nearing an end. I would strongly suggest buying State Bank of India around Rs 160, Punjab National Bank around Rs 80 and Axis Bank at the current levels."
On key levels, Chandan Taparia, derivatives analyst at Anand Rathi, says the Nifty now has to stay above 7,200 for support-based buying. "The immediate trend, however, may remain in pressure till the 7,350-7,380 zone is not taken out on the higher side, while holdings below 7,200 might even drag it towards 7,100-7,050," he says.
Adding: "The Bank Nifty has been underperforming the broader market. It has broken a crucial support of 14,750 and holding below may drag it towards major support of the 14,400-14,350 zone that acted well in the July 2014 series.
It has been making lower top–lower bottom, with fresh shorts built up. This is keeping the upside capped. On the upside, if it manages to cross and hold above 15,000, then only can hope for a relief rally be expected in this beaten down market."