The ICICI board, which consists 12 members, is divided on whether Kochhar should be on leave during the internal enquiry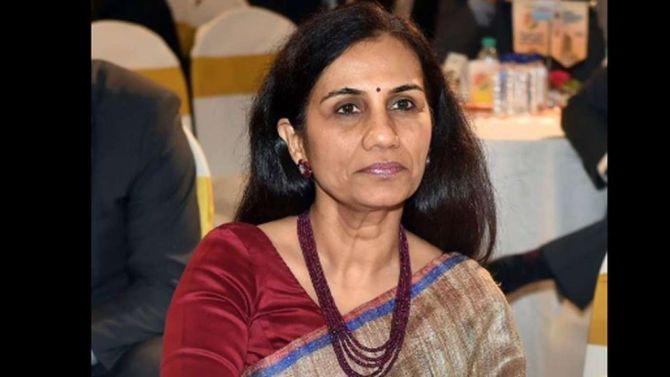 ICICI Bank chairman M K Sharma has written an email to board members seeking their opinion on whether managing director (MD) & chief executive officer (CEO) Chanda Kochhar should be asked to go on indefinite leave until the internal enquiry is concluded, said people in the know.
"In an email sent to board members last week, Sharma asked board members whether they agreed that Kochhar should go on indefinite leave until the ICICI Bank-constituted enquiry is completed to have a fair outcome," said one of the persons cited above.
Kochhar is on her planned annual leave, the bank had said on June 1.
The ICICI Bank board had come out in support of Chanda Kochhar on March 28, quashing allegations of a quid pro quo and favouritism in giving a loan to the Videocon group, which, in turn, had invested in Chanda's husband Deepak Kochhar's company NuPower Renewables.
The initiation of probes by multiple agencies, including the Central Bureau of Investigation, income-tax department, and Securities and Exchange Board of India (Sebi), and a subsequent complaint from an anonymous whistle-blower led to the board's decision to conduct an independent probe.
"This may have prompted Sharma to ask the board on whether Kochhar should go on extended leave," said one of the sources.
Some of the board members are of the view that Kochhar should resume office after her leave so as to not cause any uncertainty among shareholders.
"Since the events are already recorded and possibly cannot be altered, requesting Kochhar to proceed on leave at this point in time may send the wrong signal to stakeholders, especially after the board had showed full confidence and faith in her when the issue first broke out," one of the board members told Business Standard.
An email sent to ICICI Bank did not elicit response. Sharma, too, did not respond to text messages and phone calls.
The ICICI board, which consists 12 members, is divided on whether Kochhar should be on leave during the internal enquiry, indicated another person.
Sources said this matter would come up for discussion in the bank's board meeting scheduled to be held on June 27. The meeting would be the last for chairman Sharma, who retires on June 30.
On May 28, the ICICI Bank board had issued a statement that it had reviewed the bank's internal processes for credit approvals and found them robust, reposing full faith in Kochhar.
Typically, if the MD & CEO goes on indefinite leave, the board could appoint an interim CEO to look into the day-to-day affairs.
On May 29, the board of directors decided to conduct an independent enquiry into an anonymous whistle-blower complaint alleging that the bank's MD & CEO had not adhered to provisions relating to "code of conduct" and "conflict of interest" over a period of time.
The complaint further alleged quid pro quo in the course of her work in dealing with certain customers/borrowers of the bank.
Retired Supreme Court justice B N Srikrishna has been appointed to head the enquiry into the matter. He will be assisted by the bank's audit committee, which is headed by independent director Uday Chitale.
The bank had said the scope of enquiry would be comprehensive and include all relevant matters arising out of and in the course of examination of the facts and wherever warranted, use of forensic/email reviews and recordal of statement of relevant personnel and so on.
The enquiry would also cover all connected matters in the course of the investigation to bring the matter to a final close.
Meanwhile, Sebi has initiated its adjudication proceeding in the matter and sent a show cause notice to the private lender and its MD.
Kochhar's current tenure as MD & CEO is set to end on March 31, 2019.
Photograph: PTI Photo