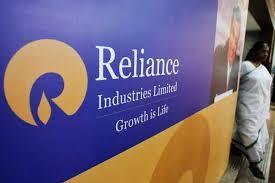 Reliance Industries has said it will make a final investment decision on producing gas from the R-Cluster discovery in the flagging KG-D6 block only after the government decides on gas price hike.
RIL and its partners BP plc of UK and Canada's Niko Resources plan to produce about 13 million standard cubic metres per day of gas for 13 years from D-34 discovery, known as R-Cluster, in the KG-DWN-98/3 or KG-D6 block by 2017-18.
The planned output from D-34, which is estimated to hold an in place gas reserve of 2.2 Trillion cubic feet, is equivalent to the combined current production from Dhirubhai-1 and 3 gas field and MA field in the KG-D6 block.
In a presentation to investors post announcing its second quarter earnings, RIL said it has completed Front End Engineering Design as well as geo-mechanical studies for the R-Cluster development.
Contracting activity was underway for long lead items.
However, "clarity on gas price (is) required for final investment decision," RIL said in the presentation.
The government last month for the third time postponed a decision on raising natural gas prices.
Now, it is looking at announcing a decision by November 15.
For RIL, a revision in natural gas prices was due on April 1, 2014, when the $4.2 per million British thermal unit rate fixed for first five years of production expired.
A panel appointed by the previous United Progressive Alliance government had proposed a formula which would have at least doubled the rates but the same is under review with the new government looking at moderating the increase to keep the burden on consuming power and fertiliser industry minimal.
"Clarity on gas pricing to enable achieving goal of enhanced production towards ensuring India's energy security," RIL said in the presentation.
RIL has so far made 19 gas discoveries and 1 oil find in the KG-D6 block. Of these, D1&D3 gas fields were brought to production in April 2009 while MA oilfield began pumping oil in September 2008.
D-34 is part of what is known as R-Cluster of discoveries. R-Cluster comprises four discoveries - D-29, 30, 31 and 34.
Of these, only D-34 has so far been declared commercially viable while the Declaration of Commerciality of others has been refused in absence of DGH prescribed tests confirming the discoveries.
Last year, the government approved RIL proposal to invest $3.18 billion in bringing D-34 to production.
RIL estimates that output from KG-D6 can reach up to 60 mmscmd by 2019 when all of the satellite fields are put into production.
The government has already approved $1.529 billion investment in four satellite fields that can produce 10 mmscmd. Investment plans for rest are under consideration.
© Copyright 2022 PTI. All rights reserved. Republication or redistribution of PTI content, including by framing or similar means, is expressly prohibited without the prior written consent.