Come October, life insurers may have to tighten their underwriting standards further for retail term plans at the behest of one of the largest reinsurers in the Indian insurance market, Munich Re.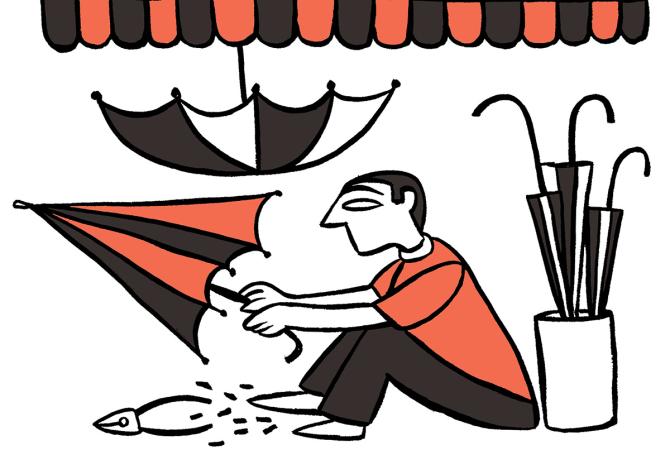 According to a source aware of the development, "Munich Re has been studying long-term mortality trends for the past few years, and has suggested some tightening in the underwriting process."
"As far as financial underwriting is concerned, the reinsurer has suggested that insurers should ask for additional documents.
"For example, apart from income proof, they can ask for bank statements of the prospective customer before issuing policies," added the source.
The source also added that retail term plan prices may go up further, even though the reinsurer has not specified it at this point in time.
In the past 18 months, term plan prices have gone up 25-30 per cent, said industry insiders.
"Our reinsurer GIC hasn't increased rates in the recent past. They had last increased rates in April.
"In line with our customer-first philosophy, we have not increased rates for our customers yet.
"However, given the current market scenario, we might increase rates in the near future," said Rushabh Gandhi, deputy chief executive officer (CEO), IndiaFirst Life Insurance Company.
Munich Re in its recent earnings call had pointed to the fact that the company had seen a sharp increase in claims from India because of the second wave of the Covid-19 pandemic.
From a reinsurance perspective, Munich Re controls a large chunk of the retail life insurance in the country.
Life insurance companies in India have received 4-5x Covid-related death claims this year, compared to last fiscal year, resulting in insurers posting huge losses.
Consequently, insurers increased their provision pool over and above what they had set aside at the beginning of the fiscal year, to deal with Covid claims they expect in the rest of the year.
But many had indicated that term plan prices may not go up as a consequence of higher claims, because the pandemic is a one-off event.
However, they had pointed that directionally the rates will go up, as term plan prices in India were one of the lowest in the world.
An industry source said, "Insurance companies have got notices from Munich Re and now they are engaged in negotiations.
"They may have to either raise premiums or tighten their underwriting standards further, so that the risk associated with term policies is less."
In the past, life insurers have turned slightly cautious on term plans, especially after the second wave, due to higher claims.
While some increased the income requirement necessary to get a term plan from Rs 3 lakh to Rs 5 lakh, a few had mandated physical medical reports for customers to get a policy.
Also, insurers had imposed a "cooling-off" period varying from 45 days to 90 for people who recovered from Covid and were looking to buy term plans.
Further, not only life insurers have strengthened their underwriting for retail term plans, but they have also done so for group term policies, in light of higher claims coming in from that segment.
"In fact, a few companies are going stricter with group life insurance covers, where pricing has increased, considering the fact that scrutinising is somewhat challenging in group life insurance and there has been a huge jump in claims," said Naval Goel, founder and CEO, PolicyX.com.
Even before the onset of Covid-19, life insurers became aggressive on term products, because it is a margin-accretive business, resulting in a price war where everybody was looking to offer term products at the cheapest rate.
But the quality of underwriting slipped.
And, Covid-19 further added fuel to an already raging fire.