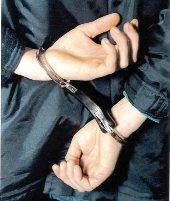 Barely weeks before billionaire Raj Rajaratnam was sentenced on insider trading charges, US prosecutors had asked him to turn on Indian-American Rajat Gupta, but the Galleon group founder refused saying he did not want to betray his friend the way he was betrayed by his other Indian associates.

In an interview to Newsweek magazine, Rajaratnam, who will serve 11 years in prison, said the US government wanted him to 'wear a wire' and tape his conversations with Gupta, former chief executive officer of McKinsey.

They asked him to do this as late as two weeks before his sentencing on October 13.

"They wanted me to plea-bargain. They want to get Rajat. I am not going to do what people did to me. Rajat has four daughters," Rajaratnam said in the interview, his first after the sentencing.

He said he refused to 'wear a wire so he could sleep at night.'

Rajaratnam said the 'betrayal' by his Indian associates hurt him the most.

"He regrets doing a joint venture with the Indians," the Newsweek report said.

The government's case rested principally on his two Wharton classmates Anil Kumar, a McKinsey executive who was hired by Galleon as a consultant and Rajiv Goel, who worked at Intel for eight years.

Both of them pleaded not guilty initially but later switched to guilty pleas.

"Anil Kumar's son worked at Galleon one summer. I used to vacation with Rajiv Goel's family. Their families knew my family. You don't think this is going to haunt these guys," the Sri Lanka-born Rajaratnam said.

Kumar had introduced him to Gupta, whom Rajaratnam referred to as a 'first-class guy'.

"There are two types of plea bargains. One is, you cooperate with the government. You finger 10 other people. The other is a plea bargain without cooperation."

The white defendants all pleaded without cooperating; they did not wear a wire.

"The South Asians all did the plea bargain with fingering," he said.

"The Americans stood their ground. Every Indian cooperated -- Goel, Khan, Kumar."

Rajaratnam said this is 'the insecurity of being an immigrant, lawyers bullying them into that position.'

He said his sister had told him a few years ago that 'you'll be betrayed by an Indian woman with a mole on her face.' Rajaratnam did not pay much attention to this prophecy.

"Then I got indicted, and I saw a photo of Roomy Khan, with a huge mole on her face. The picture was from a few years ago. She had it surgically removed."

In 2007, Khan, a former Galleon employee in California was picked up by the FBI and confronted with various securities and tax charges.


She made a deal with the prosecutors, wiretapping her conversations with Rajaratnam, he said.