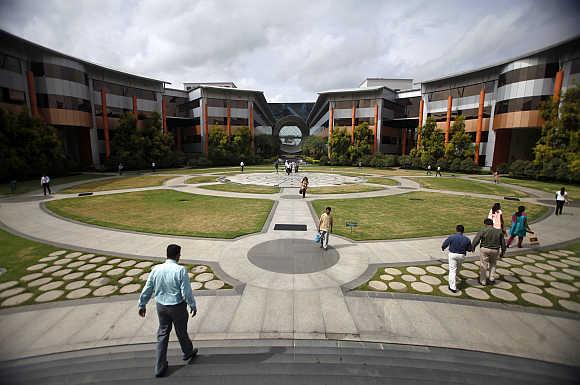 IT major Infosys has asked the West Bengal government to either give SEZ status to the company's proposed software development centre at Rajarhat or repay the money it has given in advance for the land.
"We have told the state government that it should either give us the SEZ status or pay back the money which was advanced to get the land," a senior Infosys official told PTI.
The previous Left Front government had promised the company that it would give SEZ status to Infosys for starting the project which had the prospect of creating 15,000 jobs, he said, adding: "But the present government is not at all willing to do that".
This was supposed to be the first Infosys centre in the state.
"Even if governments change, the continuity in policies should not. We have immense faith in West Bengal", he said.
Infosys had paid Rs 75 crore to HIDCO for the land at Rajarhat, the official said.
Asked whether Infosys had firmed up its mind on withdrawing from the project, he said: "We hope the government will change its mind."
When contacted, Infosys spokesperson said "We have asked the state government for SEZ status.
We are hopeful that this matter will be resolved.
"What the state government would have to do is just forward our proposal to the Centre with a recommendation and nothing else. We have presence in 11 states across the country and all of them have done that."
Image: Employees walk in a forecourt at the Infosys campus in the Electronic City area of Bangalore.
Photograph: Vivek Prakash/Reuters
© Copyright 2022 PTI. All rights reserved. Republication or redistribution of PTI content, including by framing or similar means, is expressly prohibited without the prior written consent.