Analysts say the company remains on a firm footing, stake sale by the founders will not impact fundamentals.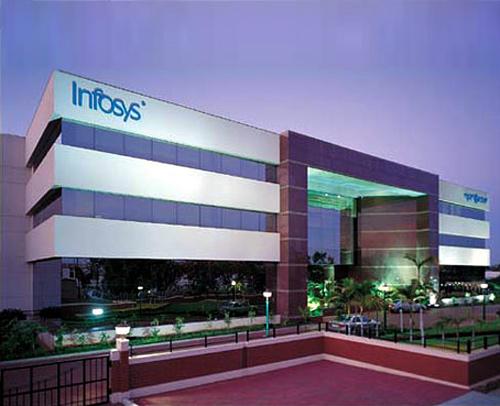 Infosys has kept analysts busy with a series of announcements over the past few months. In October, the company's founders expressed their desire to be known as shareholders, not promoters.

While N R Narayana Murthy turned down the offer to be chairman emeritus, Nandan Nilekani, S D Shibulal, S Gopalakrishnan and K Dinesh told the company they no longer wanted to be known as 'promoters'.
Between October and now, Infosys has surprised the Street with announcement of a 1:1 (one share for every share held) bonus issue, at the time of reporting its above-expectation September quarter results, and held its first analysts' meet last week under new chief executive (CEO) Vishal Sikka.
Bullish on the company, investors, both domestic and foreign, increased their holding in the September quarter.

While foreign institutional investors' (FIIs') 42.67 per cent holding was near a record high, Life Insurance Corporation of India (LIC) increased its stake to 4.45 per cent from 3.82 per cent in the previous quarter.
While domestic institutions and FIIs are increasing their stake, the founders are paring their stakes.
On Monday, the founders and their family members sold a 2.8 per cent stake in the company for "personal and philanthropic reasons", at a 3.9 per cent discount to Friday's closing price of Rs 2,069.70 a share.

The stock hit a low of Rs 1,958.5 in intra-day deals on the BSE before settling at Rs 1,968.6, down 4.9 per cent from its previous close.
"Narayana Murthy, Nandan Nilekani and Dinesh K, and some of their family members, as well as wife of co-founder S D Shibulal, have sold 32.6 million shares of Infosys for approximately Rs 6,484 crore, constituting around 2.8 per cent of shares outstanding. The sale was executed at an average price of Rs 1,988.87. The shares were sold to institutional investors, both FIIs and domestic," Deutsche Equities India, which was the sole broker, said.
Should these moves worry you as an investor?
Analysts say the company remains on a firm footing and the stake sale by the founders will not impact the fundamentals.
Mayuresh Joshi, vice-president (institutional), Angel Broking, explains: "Whatever the notion around sale of stake by founders, it doesn't change anything fundamentally for the company. Infosys has been an underperformer when compared with TCS. However, the guidance Vishal Sikka gave at a recent analyst meet is optimistic. Generally, the enthusiasm among company employees is also on the higher side since Sikka assumed charge."
As regards the recent meet, what stood out, according to analysts, was the positive body language of the new management, compared to a sense of cautious optimism of the founder-managers. It gave a qualitative feel about the work being done with clients in different verticals, aligned with the new CEO's strategy.
But Ashwin Mehta, an analyst with Nomura who is tracking the company, feels Infosys' transformation will be a mammoth task. The company will have to overcome challenges like smaller revenue share from faster-growing services.

Also, high dependence on on-premise software within consulting and SI (systems integration) business, and regaining lost ground in terms of client engagement from very competitive peers.
"We, therefore, see less chance of Infosys surprising on growth in the near term. However, we think the strategy is on the right path, leadership issues are behind the company, and Infosys has a chief executive who greatly improves the company's profile in the eye of clients. We believe the valuation multiples could trade closer to those of Tata Consultancy Services, versus the 15 per cent discount on 2015-16F price-to-earnings currently, if it can execute well on strategy. Maintain a 'buy' rating," he says.