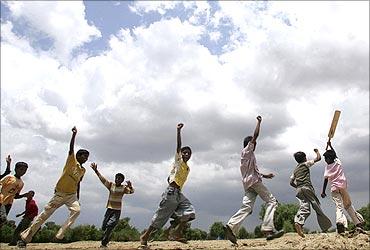 India's monthly per capita income, the measure of standard of living, is likely to be at Rs 7,378.17 ($118.68) this financial year, up over 10 per cent from last year, after a revision in the method of calculations.
In the previous fiscal, the per capita income estimated to have grown by over 12 per cent to Rs 6,699 ($107.75) per month, government data released today showed.
The revised method of calculation takes into account gross value added in goods and services as well as indirect taxes. Also, the base year has been changed from 2004-05 to 2011-12.
"The per capita net national income during 2014-15 is estimated to be Rs 88,538, showing a rise of 10.1 per cent as compared to Rs 80,388 during 2013-14 with the growth rate of 12.3 per cent," the Central Statistics Office (CSO) said in a release.
These figures are based on current prices. In real terms or constant prices (of 2011-12), per capita income is estimated at Rs 6,182.75 per month this year, up from Rs 5,829.92 a month last year.
"The growth rate in per capita income (at constant prices) is estimated at 6.1 per cent during 2014-15, as against the previous year's estimate of 5.4 per cent," said the release.