India's import of discounted crude oil from the Russian Federation hit an all-time high in May, with state-run refiner IOC becoming the biggest importer of Russian oil, relegating Reliance Industries to the second place, trade and shipping data show.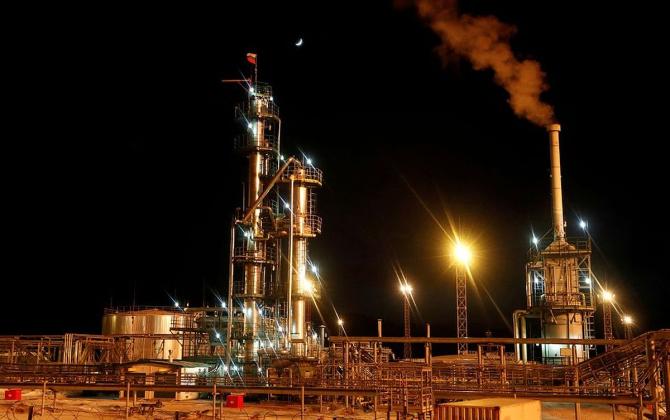 Indian imports of Russian oil, accounting for over 46 per cent of its total crude oil imports in May, have grown after strong backing by New Delhi, with state-run refiners powering imports of discounted crude.
Discounts on Russian oil average around $10 a barrel, said an official from a state-run refiner. IOC's May purchases rose by 64 per cent on the month, and accounted for half of its total crude imports last month, ship tracking data show.
India imported about 65 million barrels of Russian crude in May compared to 60 million barrels in April, and 26 million barrels in May 2022, according to data from Paris-based commodity market intelligence firm Kpler.
IOC bought 23 million barrels last month compared to Reliance's 15 million barrels.
That compares to Reliance and IOC's purchases of 16 million barrels and 14 million barrels in April respectively.
India's oil minister Hardeep Singh Puri told at industry event last week that it makes no sense to have energy availability without affordability.
India's top ministers have on several occasions stressed on Indian refiners pursuing the cheapest source of oil to ensure affordable fuels for Indian consumers in spite of sustained pressure from Washington and Brussels to moderate purchases of Russian oil.
But IOC, which saves hundreds of millions of dollars on Russian oil purchases, has not passed on its gains from cheaper supplies to Indian consumers at the pump.
Russian oil supplies exceeded the combined shipments of the next six biggest shippers, including Iraq, Saudi Arabia, Mexico, UAE, Kuwait and the US in May.
Supplies from the US dropped to four million barrels in May and 16 million barrels in May 2021, prior to the Ukraine war, reflecting how Russia has eaten into US market share, Kpler's ship-tracking data shows.
US share of the Indian oil market has dropped to less than 3 per cent last month from 13 per cent in May 2021.
Purchases from Russia averaged around 2.1 million barrels a day in May, predominantly of Russian Urals--a medium, sour grade similar to Gulf crude.
India's crude imports totaled 4.5 million barrels a day.
Urals, a grade that typically trades below a G-7 grouping-imposed price cap, accounts for 68 per cent.
Most of the remaining grades such as Sokol, ESPO and Varandey, light and sweet crudes that are more expensive than heavier oils, typically trade above the cap.
But Indian state-run refiners insist all their Russian imports trade below the price cap.
ONGC chairman Arun Kumar Singh said at a recent media briefing that MRPL's Russian oil imports fall below the price cap.
Refiners said the invoices presented to banks have pricing details, which are given by sellers and never exceed the cap.
The US-led G7 imposed a $60 a barrel cap on the loading price of exports of Russian crude in December.
Since then, Indian purchases from Russia have jumped by 76 per cent.