While demand for hair care products is increasing in both rural and urban markets, urban consumers have proven to be more extravagant, reports T E Narasimhan.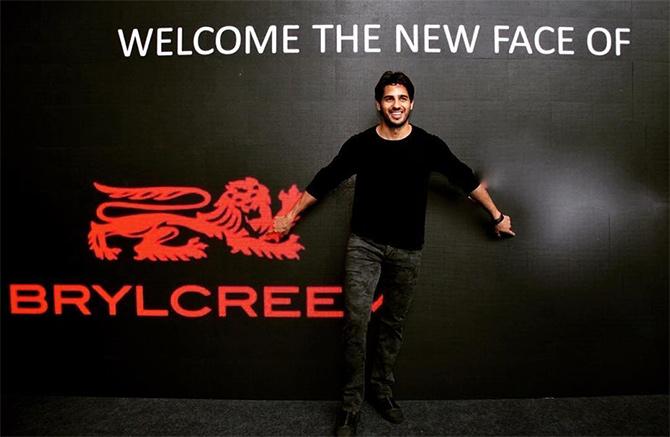 In the big gold rush that the Indian beauty industry has spawned in recent years, hair care has found its way to the top of the charts with global and national brands expanding their portfolios and widening their distribution platforms in the category.
Big brands such as P&G, Marico, HUL, Cavinkare have launched special products to capture the premium end of the market in urban India while offering affordable entry-level extensions for first time users in small towns.
The hair care industry has evolved to a base of Rs 22,500 crore, according to a report by Nielsen India titled, 'The beauty market is letting its hair down'.
Categories operating in the business have experienced a 9.6 per cent value compound annual growth rate (CAGR) and new-age segments have championed this growth; compared with the overall hair care industry, colorants are growing at 1.5 times and conditioners are growing at 1.2 times, the report added.
While demand for hair care products is increasing in both rural and urban markets, urban consumers have proven to be more extravagant.
They spend three times as much on hair care products as those in rural areas and have moved beyond basic hair care products.
"Trade channels are riding on this momentum, as chemists in urban areas are stocking more problem-solving and styling products," says the report.
Rural consumers are on the other hand seeking entry level hair care products.
"We invest continuously in problem solving products that address urban consumers' individual needs and therefore launched products like Pantene Oil Replacement, a multi-purpose hair product for the urban consumers and Head & Shoulders 2-in-1 shampoo with conditioner," said a P&G spokesperson.
However, rural remains a priority market for it and hence it will continue to innovate and offer competitive proposition based on the consumer needs.
The rural market contributes 54 per cent to the segment, the urban 44 per cent, the report noted.
Nourishment and maintenance products account for around 48 per cent of the market, followed by problem solutions brands contributing to 41 per cent of the hair care market.
Styling contributes to 11 per cent of the market, according to the report.
Both urban and rural markets are participating in the growth of hair care segment, with rural through more penetration and sachets while the urban market is growing in terms of premiumisation, upgradation to larger packs and a lot of innovation in the category, says Gayatri Kabilan, group brand manager at CavinKare, FMCG Marketing.
She says that the consumers within a family have become more brand conscious; there used to be one brand per house, now there are different brands used by the family members in the same house.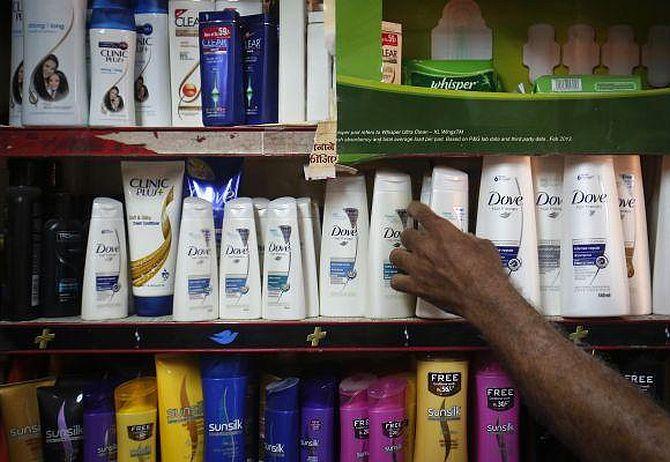 Premiumisation is a clear avenue for growth in the hair care industry with the current growth of the premium segment is between 1.3 and 1.6 times as compared to overall hair care category, says the report.
The way consumers engage with the product is also changing.
"Earlier people in urban areas used to have a two or three step routine like hair oil, hairwash and hair color. But more steps are getting added now. Conditioners and hair style products are coming in. In rural India it is still a two-step process. Companies are also looking at bagging the long term consumer through bigger packs," Kabilan said.
Crowning Glory
Indian hair care industry is estimated at Rs 22,500 crore ($3.3 billion)
The premium segment has seen between 1.3-1.6 times growth as compared to the overall hair care category
Hair ranks No 1 as the aspect that defines beauty among both men and women in India
One of every two rural consumers is seeking entry-level hair nourishment products, resulting in the rural market contributing 54% to the segment
Source: Nielsen
Marico, another big brand that has been associated with hair care through its hair oil and claims a 34 per cent of the volume market share at an all-India level in the value added hair oils segment through its brands Parachute Advansed, Nihar Naturals and Hair & Care, says that the company is focused on expanding its hair care play through distinctive and premium innovations that solve unmet consumer needs.
Marico's most recent introduction, True Roots Botanical Hair Tonic, promises to delay early greying by increasing the melanin levels in the hair roots.
"The company aims to grow hair oil volumes in double-digits over the medium term, on the back of growth in the core portfolio, driving premiumisation and scale-up of new launches, while also increasing penetration through low unit packs at the bottom of the pyramid," said a Marico spokesperson.
The company also believes that the opportunities in hair care today spell big business even for relatively under-leveraged sub segments.
While new brands and products launches could improve the market, the success stories are limited to just a few and the brands can transform the stagnation in the categories by identifying sub-segment opportunities within larger segments, says Dinesh Kapoor, managing director, Nielsen- South Asia.