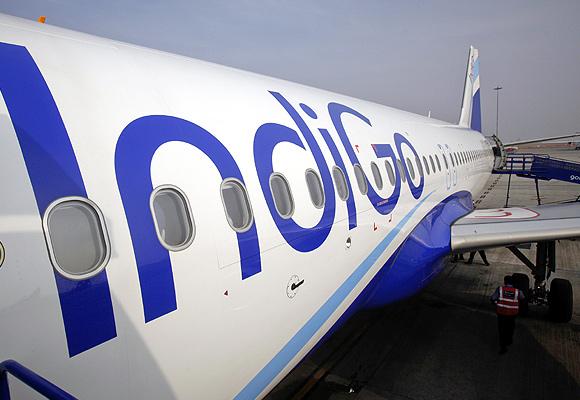 Image: An IndiGo aircraft. Photograph: Reuters
Domestic air traffic grew 18.8 per cent in March on a year-on-year basis, with IndiGo leading all airlines with a 36.4 per cent market share.
This is the third consecutive month which saw a strong growth in air travel.
Domestic airlines flew 6.2 million passengers last month as against 5.2 million passengers in March 2014.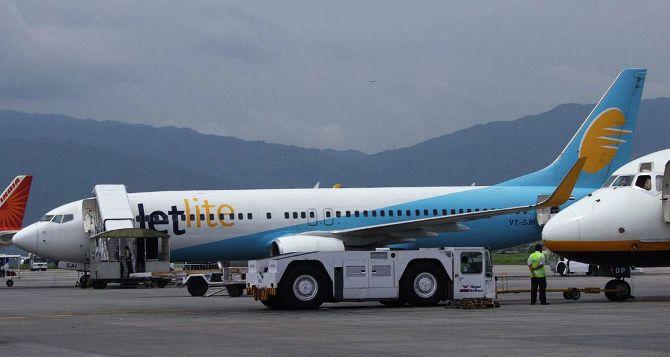 Image: A JetLite aircraft. Photograph: Arne Hückelheim/Wikimedia Commons
Jet Airways and subsidiary JetLite retained the second spot, with 25.4 per cent share.
Air India was third, with 16.9 per cent share in February.
JetLite reported the highest seat occupancy -- over 87.8 per cent in March.
Jet Airways was second, with 86.6 per cent load factor.
Load factors of all airlines declined in March compared to February.
However, the occupancy last month was better compared to March 2014.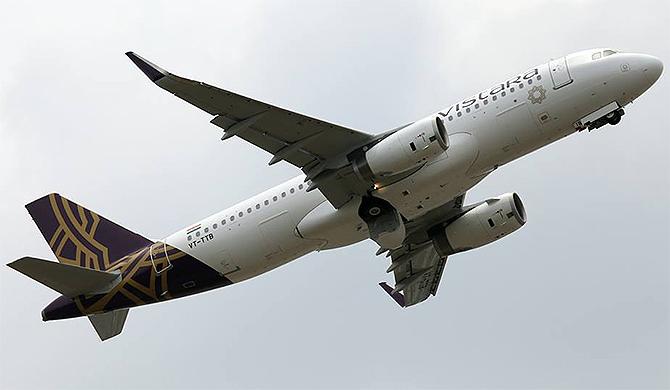 Image: A Vistara aircraft. Photograph: Rediff Archives

Vistara reported an occupancy of 53.6 per cent in March, the lowest among all airlines.
In January and February, passenger growth was up 21 per cent over a year ago.
Last year, air traffic grew by 9.7 per cent over a year ago, with airlines flying 67.3 million passengers.
In 2013, the domestic air traffic had grown 4.4 per cent over 2012. In 2013, airlines carried 61.4 million passengers, while 2012 had seen passenger numbers decline over 2011.