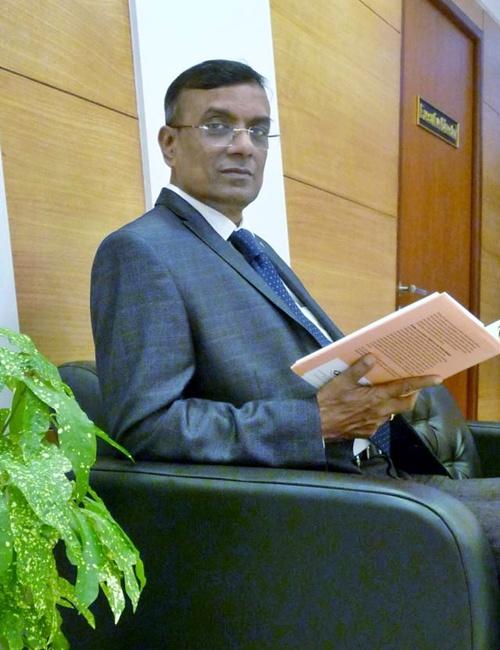 Bandhan, the country's largest microfinance company, is competing closely with Bangladesh's Nobel Prize-winning Grameen Bank to become South Asia's largest micro credit provider.
It is already the largest non-deposit taking microfinace institution (MFI) in the world.
In India, this sector has grown on the Grameen model of lending over the past two decades. Credit decisions are taken at the branch level, which facilitates disbursal of loans in about a day.
At the end of October, Bandhan's loan dues were Rs 6,804 crore ($1,091 million); Grameen Bank's was $1,109 million (Rs 6,900 crore), according to the company's website.
Grameen Bank, founded by Muhammad Yunus in 1976 (founder and institution were jointly given the Nobel Peace Prize in 2006), has been operating as a full-fledged bank since 1983.
Bandhan is a fledgling in comparison; it started operations in 2011, almost one and a half decades after Grameen Bank was set up.
Even so, it has a customer base of close to 6 million; Grameen's is 8.6 mn.
Five years earlier Bandhan was not the biggest microfinancier even in India.
After the microfinance crisis in Andhra Pradesh, it toppled Hyderabad-based SKS to become the country's largest MFI.
Bandhan is expected to start full-fledged banking operations by the end of 2015, opening nearly 600 commercial bank branches in one go.
Ahead of foraying into this sector, Bandhan has stepped up its lending activity.
Against an average monthly disbursement of Rs 1,000 crore (Rs 10 billion) in November last year, Bandhan disbursed close to Rs 1,300 crore (Rs 13 billion) this time.
Some of the biggest microfinance providers in the world function as full-fledged commercial banks, which includes deposit mobilisation.
Rakyat in Indonesia is one of the largest in the world, focused exclusively on micro, small and medium enterprises.
It is also the oldest bank in Indonesia, dating back to 1895.
Bandhan is also expected to focus on small and medium enterprises, with loan amounts varying from Rs 50,000 to Rs 20,00,000.
However, it is expected to retain its group lending practices in the micro finance space.
Bandhan has 2,022 branches in 22 states.
It recently tied-up with FIS, a US-based company, as technology partner for the launch of the proposed Bandhan Bank.
The seven-year technology outsourcing arrangement will provide services like core banking, channel solutions, trade finance, debit card management and transaction switching.
FIS will also be responsible for delivery and management of the entire information technology infrastructure, including all disaster recovery capabilities and the inter-branch network.
Image: Chandra Shekhar Ghosh, Founder, Bandhan Financial Services.
Photograph: Courtesy, Bandhan