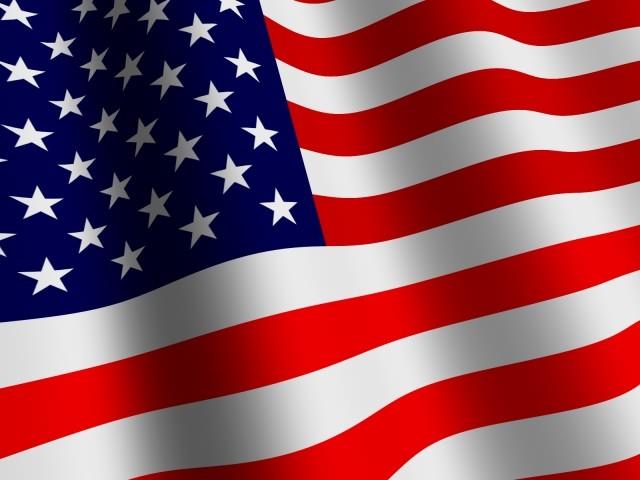 Five years after the largely attended rally in Washington, DC, tech people associated with 'Immigration Voice' are scheduled to gather in the heart of Silicon Valley on September 8 to voice their concerns.
"We don't want to call it a rally. It is a summit of people, whose life is in limbo due to green card delays. We want to raise our voice for justice," Aman Kapoor, co-founder and president of Immigration Voice said.
He expects about 2000 people from across the country to attend the 'Summit on High-Skilled Immigration' at the San Jose Center for Performing Arts, San Jose, California, from 2 p.m. to 4 p.m.

The summit will be a venue for an in-depth look at America's broken high-skilled, legal immigration system.
The focus will be the HR 3012, the Fairness for High-Skilled Immigrants Act, the bill to eliminate country per country limits that keep high-skilled immigrants from some countries, notably India and China, waiting for years or even decades longer for green cards than immigrants from other countries.

The summit will ask the lawmakers to pass the bill before the Presidential election in November.
The bill, which was passed in the House was put on hold in Senate by Senator Chuck Grassley (Republican-Iowa) who removed it in July. Now it has to be passed again with Grassley's amendments in Senate first and then go back to the House.
"We were pushing for the passing of it and the response from lawmakers is overwhelmingly positive. If the Congress cannot do such a small thing now, when are they going to do it?
"Things have not changed much since the rally five years ago," Kapoor said. "In the last 10 years there were no major changes in immigration law. It was a lost decade as regards immigration."
About a million people, including spouses and children are waiting for green cards, he said. Half of them are Indians.
Currently, 140,000 green cards are available each year for immigrants based on their job skills, with each country limited to 7 percent of those visas (9800 green cards.)
Under the new bill, after a three-year transition, all employment-based green cards will be issued on a first-come-first-served basis, with no country limits.
Once the bill becomes law, it will reduce visa backlogs. A recent study by National Foundation for American Policy found that Indian professionals who applied for green cards needed to wait up to 70 years to get a green card. "Once the bill becomes effective, we expect the backlog will come down to 7 years,"Kapoor said.
To highlight these and other important issues involved in the high-skilled immigration debate, Immigration Voice is hosting this unique Summit to bring together thousands of concerned high-skilled immigrants as well as policymakers, business leaders, entrepreneurs and others, he noted.
Immigration Voice has more than 90,000 members across the country. In addition to lawmakers like Representative Zoe Lofgren (D-CA), the Ranking Member of the House of Representative's Subcommittee on Immigration, the summit will be addressed by top officials from Microsoft, Google and other companies, who support the cause of the tech people.
"Current law traps high-skilled immigrants in a system where they can't start businesses in the US and can't work to their full potential. This causes tremendous hardship for immigrant families and harms America's competitiveness. Everyone loses."
'We all share the same frustration about the slow progress of the bill, but we can't get discouraged or give up the fight. We have come too far. Let's get together to make a difference and channel our frustration towards visible action in the heart of Silicon Valley, which is widely regarded as the epicenter of the innovation economy,' a statement from Immigration Voice noted. 
'When thousands of us come together and express our desire for fairness, we will make our voices heard. Our goals are clear and there is a path to victory. Let's march together because we are in this together and fighting for a fairer system that matters to all of us. There is nothing stronger and more powerful than honest hardworking people coming together to call for fairness and freedom.'
Though senators David Vitter and Jeff Sessions, still have their hold on HR 3012, activists expect them to lift it soon. They put hold on the bill because it was tagged with another bill related with Irish E-3 visas, which they object.
After New York Senator Chuck Schumer (Democrat) has made a deal with Sen Grassley, it was decided to introduce the Irish E-3 bill separately, paving way for the HR 3012 to go for voting in the senate. As part of the agreement, Irish E-3 will be a standalone bill.
He questioned some people saying that the bill would help India. "It is not correct. The only country which will benefit from it will be America. Currently highly skilled people are living in legal limbo. They cannot start business, move to other places or change jobs easily. Permanent residence will free them and they will provide more to the economy by starting new enterprises. They will not take away any one's job," he said.
Though Senator Grassley relented on HR 3012, he succeeded in adding provisions targeting the H1-B visa. Immigration attorneys have strongly criticized the move.
And because the law would add no new visas, backlogs would be redistributed but not eliminated.
The wait in the most severely clogged employment visa categories will even out over time for all countries, said Stuart Anderson, executive director of the National Foundation for American Policy, which conducts research on immigration.