India's shift towards US companies for technology investments and partnerships fits well with the present government's 'Atmanirbhar Bharat' and 'Make in India' initiatives, say experts.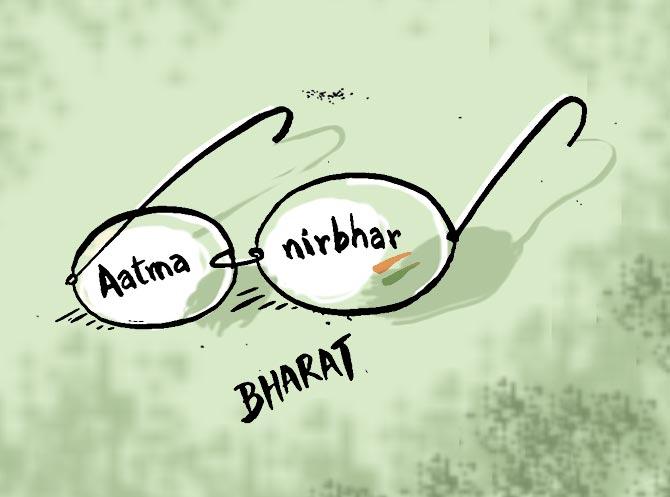 Strained ties with China, in the wake of the Galwan Valley face-off, are driving Indian tech start-ups to look to the US for investments and partnerships.
Opposed to a recent trend where Chinese investors were making serious inroads into the Indian technology ecosystem, Indian companies are attracting a series of blockbuster investments from US tech giants such as Google and Facebook as well as large companies and private equity firms, say industry insiders and analysts.
Nearly 30 per cent of about $10 billion invested in Indian tech start-ups in 2019 came from investors based in China, including Hong Kong.
However, this is about to change as Chinese investors are expected to put planned investments in the country on hold.
In April, the Centre had changed foreign direct investment norms and introduced a pre-clearance mechanism on investments from China.
"The face-off changed everything. Because of China's actions, India is moving towards the US fold and the Western alliance.
"American firms are coming into India fast to invest in the companies here," said Manjeet Kripalani, executive director at foreign policy think-tank Gateway House.
"It is a much better bargain than having China embedded in the country."
There has been a series of large investments by US firms in India recently, including Google's $10 billion India digitisation fund, and retailer Walmart investing an additional $1.2 billion in its Indian arm Flipkart.
Facebook invested $5.7 billion in April in Jio Platforms, the digital arm of Reliance Industries (RIL).
Google announced a $4.5 billion investment in Jio Platforms.
Jio has raised $20 billion in three months from firms based in the US, including private equity firms Silver Lake and KKR.
In June, Edtech start-up Byju's became a decacorn and crossed $10.5-billion valuation after raising nearly $100 million from Silicon Valley investor Mary Meeker's Bond Capital.
Before that Byju's had raised $200 from Tiger Global and another $200 million from General Atlantic.
Experts said these investments reflect that the global geopolitics is forcing companies to choose between the US and China, and driving investment decisions in technology space.
"It is clear that India is aligning with the US.
"A lot of the China-specific moves were already in the works, and the current set of global events and border tensions just became the catalysts for their implementation," said Anand Prasanna, managing partner at Iron Pillar, a venture growth investor specialising in technology investments in India.
"And US companies are seeing this as an opportunity to access the large Indian market without the threat of Chinese competition."
The Indian digital market includes 450 million smartphone users - expected to increase to 900 million by 2025, thanks to low data consumption costs, and a fast-growing middle class, according to Blaise Fernandes, director at Gateway House.
Referring to the World Economic Forum report, he said the consumer spending in India will grow from $1.5 trillion to $6 trillion by 2030, making the country the third-largest consumer market in the world.
China quietly had created a significant place for itself in India during the last five years - in the technology domain.
Unable to persuade India to sign on to its Belt and Road Initiative (BRI), China had entered the Indian market through venture investments in start-ups and penetrated the online ecosystem with its popular smartphones and their applications (apps), according to Gateway House.
Chinese investors, such as Alibaba, Tencent, and Xiaomi, have collectively invested billions of dollars in the Indian start-up space.
According to Gateway House, 18 of India's 30 unicorns are Chinese-funded.
Salman Waris, managing partner at TechLegis Advocates and Solicitors, said India's shift towards US companies for technology investments and partnerships fits well with the present government's 'Atmanirbhar Bharat' and 'Make in India' initiatives.
"This is unlike the Chinese investors whose primary strategic interest of Indian investments was to secure a long-term big market for Chinese products," said Waris.
Kazim Rizvi, founder of policy think-tank The Dialogue, said China's mishandling of the Covid-19 pandemic, surveillance risks through its 5G technology and its aggressive misadventures at Ladakh have resulted in a loss of trust in major countries for the world's most populated country.
"This has provided India a critical opportunity to be an alternative to China by driving the next phase of digital, as well as economic growth globally," said Rizvi.
"The investments by Google and Facebook to the tune of almost $16 billion demonstrate India's enhanced position as a global digital force to reckon with."
Ankur Pahwa, partner and national leader, e-commerce and consumer internet at consultancy EY India, said digital transformation in India is on "steroids" and the pace at which data is consumed and used is a significant opportunity for most international players.