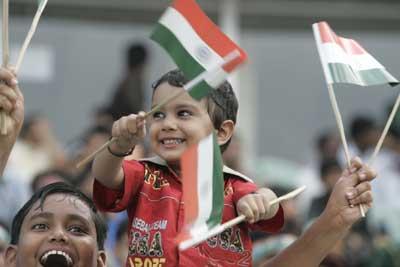 The revision in base year of India's national accounts will increase the size of the economy to Rs 111.7 trillion in FY14, India Ratings (Ind-Ra) said on Wednesday.
The size of the Indian economy was at about Rs 93.89 trillion in 2012-13.
A base year change is a regular and methodological issue not limited to India only and almost all countries revise the base year of their national accounts.
"Ind-Ra expects the size of the Indian economy to increase 6 per cent to Rs 111.7 trillion ($1.8 trillion) in FY14 from the earlier estimate with the change of base to FY12," the ratings firm said in a release.
It expects India's fiscal deficit to decline to about 4.3 per cent of the GDP (from 4.6 per cent earlier) in FY14. Also, the current account deficit (CAD) is likely to fall to 1.6 per cent of the GDP (from 1.7 per cent) as a result.
"The agency further expects the Indian economy to become a $3 trillion by FY 2019-20 with the change in base to FY12. On FY05 base, this would have happened a year later that is in FY21," it said.
With a view to present a more realistic picture of the economy, the government plans to release a new series of national accounts with 2011-12 as base year for computing the economic growth rate.
The National Statistical Commission has recommended changing the base year of National Accounts Statistics every five years.
According to Ind-Ra, the base year should be changed frequently in view of fast changing economic structure as well as to update or estimate national accounts on the basis of latest available data.
However, the agency does not expect the change in base year to result in any significant change in GDP (Gross Domestic Product) growth rate.
The base year change is in line with the system of national accounts and the internationally agreed standard set of recommendations to compile measures of economic activity in accordance with strict accounting conventions based on economic principles.