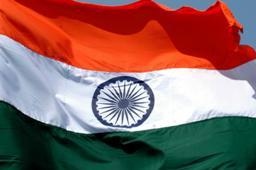 Indian economy is seeing signs of upward momentum helped by gradual reduction of inflationary pressure though the country's growth still remains "relatively weak", according to Paris-based think tank OECD.
In most of the developed countries, growth prospects are expected to witness moderate improvements, the Organisation for Economic Co-operation and Development (OECD) said.
The conclusions are based on Composite Leading Indicators that are designed to anticipate turning points in economic activities.
"The CLIs for the United Kingdom, Canada and China point to growth close to trend rates and the CLI for India points to a tentative upward change in momentum," the grouping said in a report.
India's growth slowed to a decade-low of five per cent in the last fiscal from 6.2 per cent in the 2010-11 period. The indicators for Russia and Brazil, however, point to slowing momentum, OECD said.
India's CLI marginally rose to 97.6 in May. The reading stood at 97.3 in April, March and February. In January, the reading was better at 97.7.
In a separate report, OECD, a grouping of mostly developed nations, said the growth in ASEAN economies remains resilient compared to the region's two large economies -- India and China.
"Growth momentum in the two large economies is weaker than in ASEAN. India's growth is still not strong, though some positive signs are observed in accordance with a gradual reduction of inflationary pressure.
"China also continues to struggle for momentum, partly due to still weak performance of manufacturing," OECD said.
These observations are based on data from April-July 2013. In May, OECD had revised downwards the India's growth estimate to 5.3 per cent for 2013 from 5.9 per cent. It had also cautioned that structural bottlenecks could further constrain investment and growth potential.
The Wholesale Price Index-based inflation fell to 4.7 per cent in May, driven mainly by decline in prices of manufactured items. Inflation based on the Wholesale Price Index (WPI) stood at 4.89 percent in April. In May, 2012, it was at 7.55 per cent.
Meanwhile, the grouping today said that CLIs (in May) for the United States and Japan continue to point to economic growth firming. "In the euro area as a whole, CLI continues to indicate a gain in growth momentum," it added.