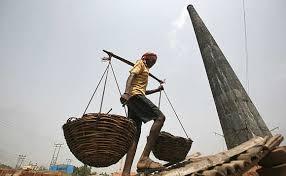 India is a difficult place to do business and concerted action and reforms are needed on several fronts to improve its ranking in the global 'Doing Business Index', World Bank Country Director Onno Ruhl has said.
"... the need of the day is reform, and the reforms must be led by the government at both central and state levels," he said in a foreword to the report on 'Assessment of State Implementation of Business Reforms' which was released today. India is ranked 142nd among 189 nations in the World Bank's Doing Business 2015 study.
Observing that a disproportionately high regulatory burden is borne by businesses in India, Ruhl said, "The growth of business in India requires concerted action on several fronts –- infrastructure, capital markets, trade facilitation and skills -– but the stark reality is that India remains a difficult place to do business."
India, he said, does not feature in the top 100 countries on eight of the 10 indicators of the World Bank study.
On a parameter dealing with construction permits and enforcing contracts, India ranks among the bottom 10 economies in the world.
It is because of these regulatory burdens that India ranks so low in the World Bank's 'Doing Business Index', he said, adding "majority of the regulatory burden... is due to the plethora of laws, rules, regulations and procedures enforced by the states. This gives rise to a wide number of registrations, licences and NOCs that businesses must obtain and file compliance returns on."
Among other things, Ruhl said the Indian government should focus on implementing reforms relating to starting a business, resolving insolvency, enforcing contracts, and trading across borders.
Appreciating the government's efforts to improve ease of doing business, he said the report on states will help in identifying the way forward.
The ease of doing business among states, prepared by World Bank in association with Department of Industrial Policy and Promotion (DIPP), KPMG, CII and Ficci, has ranked Gujarat as the top state, followed by Andhra Pradesh and Jharkhand. "A pleasing aspect of the effort of the last one year has been the lead taken by Government of India in pushing through an agreed set of reforms in the states," Ruhl said.
However, "much more is required to be done at state governments' level to achieve the Prime Minister's vision of making India an easy place to do business," he added.
The ranking of states aims to promote competitiveness among them to attract domestic as well as foreign investments. Although central government is taking steps to improve India's ranking, the states too have to take measures in this direction.
The efforts aim to bring India in the top 50 in terms of ease of doing business in the next three years.