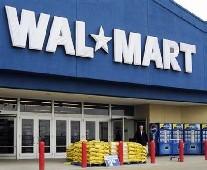 Vipul Gupta, 25, leans back in his large, towel-covered chair, inside a predictable wood-panelled office, and begins a story. It's about how his grandfather, Narayan Kumar Lohia, a purveyor of watches in Haridwar, established a brass rolling mill some time in the 1970s.

And, subsequently, brought his four sons together to start a brass handicrafts company in 1982.

It is a fascinating tale about Designco, a family-run start-up that has grown to become one of the largest handicraft exporters in the country, shipping out products worth some $30 million annually to multinational retailers and speciality stores, primarily in Europe and America.

Global sourcing

But equally enthralling is the setting -- a dusty industrial estate in Uttar Pradesh's Moradabad, about 160 km away from Delhi.

It is at places like this that some of the world's largest retail companies -- including the likes of Walmart, Tesco, IKEA and Carrefour -- are coming with increasing regularity to source well-priced, high-quality products for customers in Western markets.

Analysts estimate these four retail majors together source $3.5-4 billion from India every year.

Although much less than the $16-bn worth of products that Walmart, Carrefour and Tesco purchase from China annually, it remains a significant number.

Scandinavian home products giant IKEA, for instance, told Business Standard its purchase volume from India would 'soon' hit the $1-bn mark".

The company sources a range of home furnishing articles, including textiles, rugs, lighting articles, metal and plastic articles, ceramics and decorations, from 75 suppliers in the region.

Likewise, Britain's Tesco, the world's third largest retailer, sources $500 mn (325 mn pounds) worth of products from Indian suppliers, double of what it did in 2007-08, it said in an emailed reply.

"We source across clothing, hard-line and grocery from India for our international business. Our shipment turnover mix is roughly 75 per cent clothing and 25 per cent hard-lines," said Tesco, adding it works with 48 suppliers, of which the top 10 have been working it for at least seven years.

French major Carrefour declined to answer the emailed questionnaire, while US-headquartered Walmart, the world's largest retail company, simply said, "India continues to be an important sourcing market".

Back in 2007, it had reportedly mentioned its then sourcing volume to be $600 mn.
None of these companies, however, replied to specific questions about their major sourcing partners in the country.
Made in Moradabad
It is on the back of these strong numbers that companies such as Designco have built their businesses.
"About 15 per cent of our products are sold to Target (Corporation), 10 per cent go to Walmart and five-seven per cent are picked up by IKEA. We also have John Lewis, Homebase, Asda and Argos among our customers," says Gupta, an engineering graduate from Arizona State University.
With his father, uncles and cousin, he manages Designco, part of the Lohia Group, named after the founding patriarch.
Outside his office, two BMWs -- a sedan and a sports utility vehicle -- bask in the sun. Beyond these, a massive factory, taking up an area of at least two football fields, with eight buildings between three and four storeys high, hum with activity.
Designco, explains Gupta, supplies products across the entire home decor segment -- garden accessories, home staples such as trays, curtain roads, bowls, trays and such to glass and metal furniture, and even fire places.
He shows off the company's classy air-conditioned showroom that takes up an entire floor of one of the factory buildings.
It is hard to believe this is Moradabad.
"At any point in time, we have between 2,000 and 4,000 workers at our factory, depending on the size and nature of the orders.
Our management, merchandising and design team consists of another 300 people. Keeping labour costs stable and hiring quality people, particularly in the design team, is crucial, because the product cycle changes four times a year, with every (climatic) season," he adds.
The walk from Designco's showroom to its shop floor is instructive.
Workers sit in clusters, surrounding machines that partly automate the manufacturing process, but the extent of manual work required to make these products is evident.
"The competition is price-oriented," Gupta explains.
"Although the Chinese can produce large volumes cheaply, they cannot give the hand-crafted look, which is our speciality.
"We track the trends in Western markets very closely and our product design team works hard to create products that will appeal to customers overseas."
Designco's scale, built gradually over the years by a committed family-led management team , is now working to its advantage.
"Usually, we have to approach the large retailers to see if they want our products, but now some of the smaller players are coming to us.
"Although business has remained stagnant because of the slowdown in the West, in the next five to 10 years, I suppose we could grow to become a $50-60 mn company," he says.
The 'Made in Moradabad' tag is here to stay.