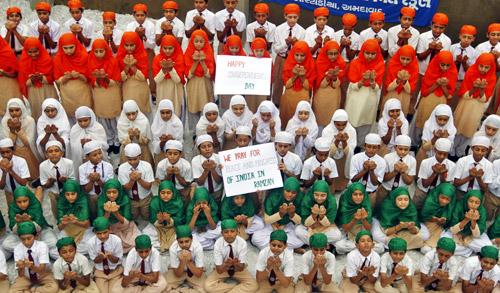 A change in base year for computing national accounts pushed up the economic growth rate for 2013-14 to 6.9 per cent, while earlier estimate on the basis of old series was 4.7 per cent.
Similarly, the economic growth rate for 2012-13 has been revised upwards to 5.1 per cent, compared with 4.5 per cent estimated earlier.
These changes follow a revision in the base for calculating national accounts to 2011-12 from 2004-05. The base year was last revised in January 2010.
"Real GDP or GDP at constant (2011-12) prices stands at Rs 92.8 lakh crore and Rs 99.2 lakh crore, respectively for the years 2012-13 and 2013-14, showing growth of 5.1 percent during 2012-13, and 6.9 percent during 2013-14," said a release.
The change in the base year and also the conceptual framework, the release said, "will improve ease of understanding (data) for analysis and facilitate international compatibility".
The new series, it said, will also affect a wide range of indicators like trends in public expenditure, taxes and public sector debt that are conventionally analysed in terms of their ratios to nominal GDP.
However, the release said, the level of revision in the present base revision "is not large enough to affect any of these ratios significantly".
Moreover, the official press note said that the Gross Domestic Product (GDP) at factor cost will no longer be discussed, instead Gross Value Added (GVA) will be analysed in releases.
"As is the practice internationally, industry-wise estimates will be presented as GVA at basic prices, while 'GDP at market prices' will henceforth be referred to as GDP.
© Copyright 2023 PTI. All rights reserved. Republication or redistribution of PTI content, including by framing or similar means, is expressly prohibited without the prior written consent.