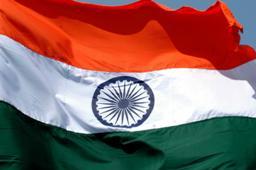 India plans to establish an emigration authority to monitor and regulate orderly migration of its citizens to other countries, Overseas Indian Affairs Minister Vayalar Ravi has said.

"This major initiative has been accepted and concurred by every ministry under the government," Ravi said while addressing community members at the Indian embassy in Oman.

Ravi said he proposes to introduce a bill to this effect in the next parliament session.

"The authority will have all information of its citizens migrating to other countries. This will mean that there will be less scope for scheming agents to mislead people," Ravi said, according to Times of Oman newspaper.

There are also plans to introduce a penal provision to prosecute the manpower agents who are involved in malpractices.

"Till now
we have been using provisions of IPC for this purpose, but now we have decided to have a law by itself," the minister said.
Ravi also urged the Indian community members to enroll their names on the voters list.
"Indian expatriates must fill in available online forms and send it to the authorised centres in their respective home towns to enrol their names on the voters list," he said.
As for allowing of enrolment for the voting process to be done at diplomatic missions, he said: "We are waiting to hear the decision of the Election Commission of India about this suggestion."
Talking about the Indian Community Welfare Fund, the minister said, "The Ministry of Overseas Indian Affairs established the fund to meet contingency expenditure and help overseas Indian citizens who are in distress.
The ICWF has been established at 43 Indian missions across the world to help the Indian Diaspora."