Other countries with a large number of cases including Brazil, Russia, Spain and the United States of America, all have more people heading to work.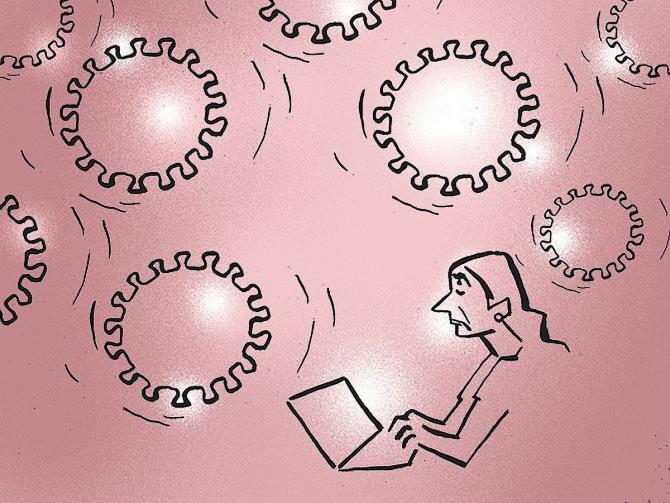 Mehul Mehta (name changed), who is employed with one of the large audit firms in Mumbai, has been working at home for months now.
While his organisation has said it may consider calling employees back in a couple of months, he doesn't believe a quick return is likely.
He isn't the only one sitting at home though.
Workplace visits are down by a third in India, and the country lags many other emerging market peers in people going back to their workplaces, shows a Business Standard analysis of Google data.
Other countries with a large number of cases including Brazil, Russia, Spain and the United States of America, all have more people heading to work.
While this may reflect people working from home to an extent, broadly fewer people reporting to work can also be an indicator of the economic recovery.
Manufacturing company workers for example, cannot work from home.
Google uses location data to understand how people are moving during the Covid-19 pandemic.
It provides information on visits to various categories of places including offices across countries.
Google computes the percentage change in workplace visits by comparing it to a baseline value for the same day of the week, calculated on a median basis during the 5-week period Jan 3–Feb 6, 2020.
Business Standard subtracted Google's percentage fall figure from 100 to arrive at visits relative to normal times.
The calculation used a seven-day rolling average for all countries except Russia; where only the August 7 data was used based on information available on the Google website.
More people are still heading out than during the worst of the lockdown.
"That's a positive sign," said Care Ratings chief economist Madan Sabnavis.
He added however, that periodic shutdowns have continued in a localized fashion which has been a problem.
India is one of the few countries where it has been forced to open up despite cases not reaching a plateau.
The only reason it did so was because the economic costs of continuing the lockdown made continuing unsustainable, noted Sabnavis.
India was actually doing better a month ago, when workplace visits were closer to 70 per cent of the normal. It has gone down since.
Rising cases are likely to result in more lockdowns, which could be a drag on gross domestic product (GDP), according to a 26 July India Economic Watch report from foreign financial services entity BofA Securities.
Every month of lockdown costs one per cent or 100 basis points (bps) in gross domestic product (GDP), according to the report by analysts Indranil Sen Gupta and Aastha Gudwani.
They expect the current financial year's GDP contraction to be six per cent, with a nine per cent rebound the next year.
"Rising...cases will likely stretch the current restrictions... to mid-November," it said.
Economies are starting to come out of their slump globally, noted an August 7 Global Economics report from foreign financial services group Morgan Stanley authored by a team including chief economist and global head of economics Chetan Ahya; and economists Derrick Y Kam, Nora Wassermann, Julian M Richers, Frank Zhao.
"The global recovery is progressing well and is transiting from the sharp jump in monthly indicators in May-June to a natural moderation in the pace of improvement since July as we have already made up a lot of lost ground," it said.