Reliance Industries, construction major L&T and IRB Infrastructure are some of the top companies that have used an infrastructure investment trust structure to reduce part of their debt and generate returns for their investors.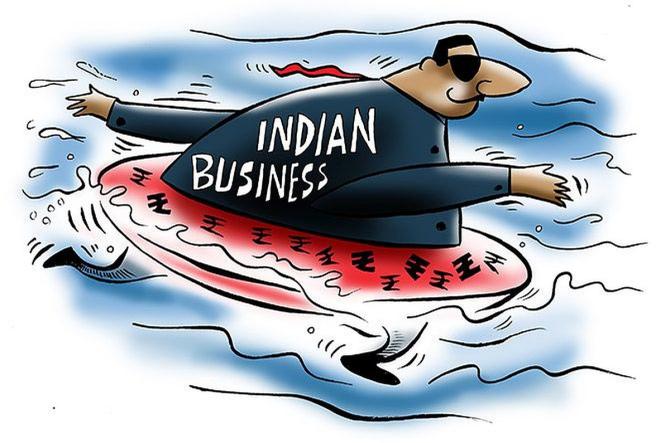 Earlier this month, IRB Infrastructure InvIT was listed on the National Stock Exchange, giving its investors an option to exit by selling their units.
The listing came within months of the Securities and Exchange Board of India's (Sebi's) guidelines for conversion of private unlisted InvITs into listed ones were issued.
An Infrastructure Investment Trust (InvITs) is like a mutual fund, which enables direct investments from individual and institutional investors in Indian infrastructure projects.
Bankers say Reliance Retail too is planning an InvIT structure to hive off part of the debt and logistics assets from its books.
Vodafone Idea, a wireless telephony firm owned by Vodafone PLC, the Indian government and the Birla group, is also exploring the option to prune its debt.
"An InvIT is a win-win deal for both the company and the investor.
"While the company hives off part of its assets into the InvIT and invites investors who get good returns as dividend, the InvIT gets guaranteed business from the company, which takes care of its cash flow," said a banker.
India's largest telecom firm, Reliance Jio was first to set up a big ticket InvIT when it hived off its telecom towers and fibre optic assets to InvITs.
These InvITs received investments from Brookfield, Saudi's Public Investment Fund (PIF) and Abu Dhabi Investment Authority (ADIA).
In July 2019, Brookfield Asset Management agreed to invest Rs 25,215 crore in the InvIT which housed Reliance Jio's telecom tower infrastructure assets.
The InVIT has a non-cancellable master service agreement (MSA) for a long period of 30 years with Reliance Jio Infocomm.
The InvIT has invested in Summit Digital Infrastructure (SDIL) had 154,372 operational towers as on September 30, 2022, and the company has plans to expand its total tower portfolio to 174,451 towers.
Later, in October 2020, PIF and ADIA invested Rs 3,779 crore each to buy 51 per cent in Digital Fibre Infrastructure Trust (DFIT), an InvIT holding fibre cable assets of Reliance Jio.
RIL held the rest of the stake and offered guaranteed returns to the InvIT investors.
Earlier, Mukesh Ambani's personal gas pipeline company had floated a InvIT to reduce debt on his books.
Bankers said InvITs has become a popular tool with Corporate India to reduce the debt on their books and at the same time have access to these assets.
Cube Highways and Infrastructure (Cube), a Singapore-based company recently filed its offer document for its Rs 5,226-crore privately-placed infrastructure investment trust (InvIT).
The InvIT Cube Highways Trust will raise Rs 3,803 crore in fresh capital and the remaining Rs 1,423 crore will be a secondary share sale by the sponsor.
As per Virendra Mhaiskar, Chairman of the IRB Infrastructure Trust, in the last four years the project portfolio of the Trust has made good progress and has reached an enterprise value of Rs 27,000 crore.
"This development platform of IRB withinvestor like GIC - sovereign wealth fund of Singapore will create immense value for the whole IRB group and provide strong growth potential going forward," he said.
Vimal Nadar, Head of Research at Colliers India said InvITs and REITs are emerging as strong alternative financial instruments, backed by cash generating real estate and infrastructure projects, for retail investors.
REITs have ensured stable returns to unitholders, with yields in the range of 6-7 per cent.
"The launch of the REITs & InvITs index aims to track the performance of these listed & traded instruments, thereby providing a credible tool for investors to monitor, invest & expand their portfolios.
"The launch of this index only shows the growing scale, relevance & popularity of REITs & InvITS in the Indian financial market," Nadar said.
Fund Raised - Investment Trusts - InvITs
Year* Issue amount (Rs. crore)
2017-18 7,283
2018-19 4,097
2019-20 2,306
2020-21 25,215
2021-22 13,841
2022-23 1,166
Source Primedatabase