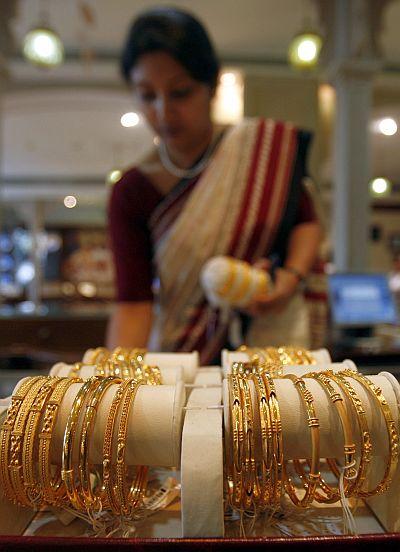 India and China accounted for 54 per cent of the total global gold consumer demand in the first quarter of this year, according to a report.
Global demand for jewellery, still the most significant component of overall demand, totalled 601 tonnes in the first quarter of 2015, three per cent lower than the last year, said the Gold Demands Trends report prepared by the World Gold Council. According to the report, conditions differed from market to market, but at an aggregate level these differences broadly balanced each other out.
"Once again, consumers in Eastern countries dominated the market with China and India alone accounting for 54 per cent of total global consumer demand in the quarter," said Alistair Hewitt, Head of Market Intelligence at the World Gold Council.
"The global gold market's ecosystem functioned healthily during the first three months of 2015 illustrating the unique nature of gold and its ability to rebalance across sectors and geographies," Hewitt said.
There were pockets of strength across a number of South East Asian countries – including Malaysia, Indonesia, South Korea, Thailand and Vietnam, the report said.
This was counterbalanced by declines in Turkey, Russia and the Middle East and in China, jewellery demand dropped 10 per cent to 213 tonnes, but it was still up 27 per cent against the five-year average.
The report said that the jewellery demand in India was up by 22 per cent to 151 tonnes.
"This broadly stable global picture belies regional and sector differences which include, a 10 per cent drop in jewellery demand in China, a 22 per cent uptick in jewellery demand in India," Hewitt said.
Investment demand, the other key driver of the world's gold market, rose 4 per cent to 279 tonnes in first quarter of this year, up from 268 tonnes in 2014.