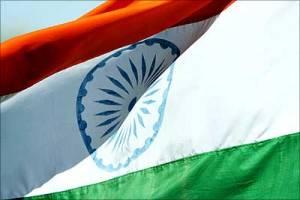 India seems to be the flavour of the season for global heads of the Big Four accounting-audit-consultancy firms.
KPMG's global board, led by Chairman John Veihmeyer, will meet in India next week, along with 90-odd CEOs from KPMG's network of firms.
This will be the KPMG global chairman's first India visit after taking charge in February 2014.
"The global board meetings are held every quarter and this is not the first time that this is being held in India," a KPMG spokesperson said.
Veihmeyer's visit assumes added importance coming a week after the NDA government presented a reforms-oriented Budget.
The government's thrust to spur economic growth through an impetus to domestic manufacturing, iron out taxation-related issues, and ease the business environment have enthused many foreign investors.
Interestingly, Mark Weinberger, global chairman and CEO, EY, another member of the Big Four club, was in India in the last week of February, meeting key clients and senior government officials.
Deloitte Touche Tohmatsu, the biggest of the four audit firms in terms of revenue, will have a global partners' meet in the country this week.
It is believed this meeting will be chaired by current Global CEO Barry Salzberg, though the company's India corporate communications head refused to confirm his presence in the country.
Budget 2015: Complete Coverage
India-born Punit Renjen is slated to take over from Salzberg as Global CEO on June 1.
Another global head, Dennis M Nally, chairman, PwC International, visited the country four times in 2014, the last time in November.
A senior executive from one of the audit-cum-consultancy firms said global board meets help top management get a first-hand feel of the India market.
"It also sends a message to clients and internally to partners of the top management's commitment to a particular market," he said.
Among themselves, the top four global audit-accountancy-consultancy firms employ about 50,000-60,000 people in India.
Given the revival in business sentiment over the past 10 months, the changes in the company law and the revival in public and private investment in the infrastructure sector, many audit, accounting, consultancy and advisory firms are ramping up their India head count over the next three-four years, said some industry executives.
INDIA ON RADAR
KPMG's global board, led by Chairman John Veihmeyer, to visit India next week, along with 90-odd CEOs from KPMG network of firms
Mark Weinberger, Global Chairman and CEO, EY, was in the country in the last week of February, meeting key clients and senior government officials
Deloitte Touche Tohmatsu is having a global partners' meet this week in India
Dennis M Nally, chairman, PwC International, visited the country four times in 2014, the last being in November