The talks for a free trade agreement (FTA) between India and Canada may have taken a pause but will resume once the political row between the two countries is resolved as the pact has economic benefits for both the nations, trade experts and exporters said on Friday.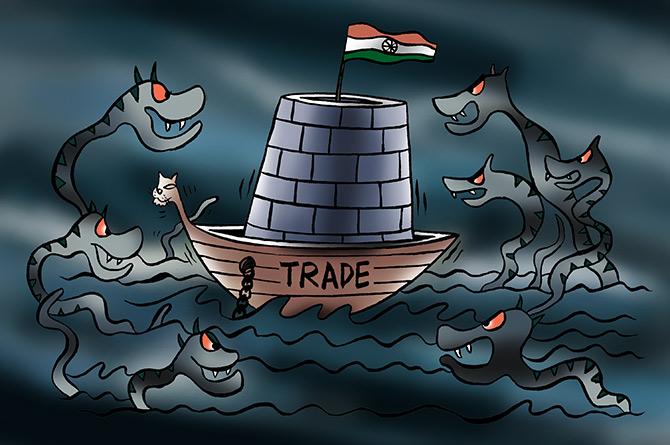 However, they said that India may not hurry for the trade agreement as 60 per cent of New Delhi's exports are already entering Canada at zero duty.
Earlier this month, India and Canada paused the negotiations for the agreement due to political reasons.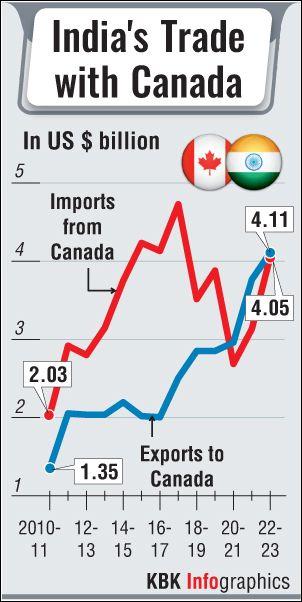 In March last year, the two countries re-launched negotiations for an interim agreement, officially dubbed as Early Progress Trade Agreement (EPTA).
Over half a dozen rounds of talks have been held between the two countries on the trade pact so far.
In such agreements, two countries significantly reduce or eliminate customs duties on the maximum number of goods traded between them.
They also liberalise norms for promoting trade in services and attract investments.
"The current situation is just a storm in a tea cup. We may not hurry for the FTA talks," Global Trade Research Initiative (GTRI) co-founder Ajay Srivastva said.
He said that there is no compelling case for a trade agreement with Canada.
International trade expert Biswajit Dhar said: "I do not think that the current diplomatic row would impact resumption of FTA talks. It would resume after the differences between the countries will settle down."
Dhar said that both the countries should resume the negotiations as there are enough incentives for the two nations to enter into a trade agreement.
Sharing similar views, exporters from different sectors, including engineering and leather, expressed hope that the talks would resume soon.
A senior commerce ministry official too has said that the moment these political issues are sorted out, the talks will resume.
"It is only a pause," the official has said.
On September 10, Prime Minister Narendra Modi conveyed to his Canadian counterpart Justin Trudeau India's strong concerns about the continuing anti-India activities of extremist elements in Canada that were promoting secessionism, inciting violence against its diplomats and threatening the Indian community there.
Indian industry was looking at duty-free access for products like textiles and leather besides easy visa norms for the movement of professionals.
Canada has interests in areas like dairy and agricultural products.
The bilateral trade between the countries has increased to $8.16 billion in 2022-23 from $7 billion in 2021-22.
The exporters said that the suspension of visa operations may have certain impact on trade and investments relations between the two countries.
"The trade and investments relations would get a hit if the stand-off continues for longer period and if both sides start taking actions on stop imports from each other.
"However, I do not think that would happen," Mumbai-based exporter and chairman of Technocraft Industries Sharad Kumar Saraf said.
India received $3.64 billion in FDI (foreign direct investment) from Canada between April 2000 and June 2023.