In a significant development, India is believed to have placed a funding request of around $55 million in its first call with the Pandemic Fund of the World Bank, sources said.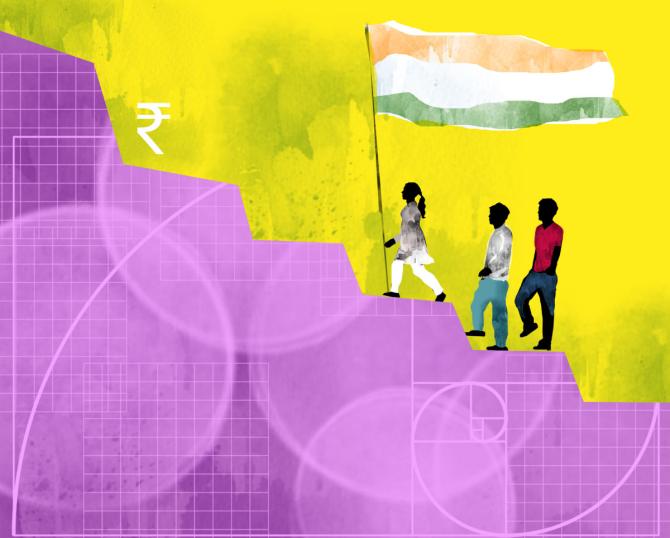 The fund has been set up to finance critical investments in a bid to strengthen pandemic prevention, preparedness, and response capacities at national, regional, and global levels, with a focus on low- and middle-income countries.
It was created in the aftermath of the Covid-19 global pandemic.
The sources said the funding request from India is for fighting pandemics among both humans and animals.
Surveillance and prevention of diseases in animals are equally important as many diseases are zoonotic.
Also, a few studies have suggested that the SARS-CoV-2 virus, which causes Covid-19, originated in animals and spread to humans in late 2019 at the Huanan Seafood Market in Wuhan.
India's request, the sources said, is a reflection of the country's commitment to being fully prepared to fight any future global pandemic or health emergencies, such as Covid-19 or SARS.
According to the fund's website, the Pandemic Fund Governing Board has approved an envelope of $300 million for its first round of funding to help developing countries better prepare for and respond to future pandemics.
In total, partners have pledged contributions of over $1.6 billion to the Pandemic Fund, with the US and the European Union leading the list of donors.
The Pandemic Fund was established in September 2022, is a collaborative partnership among donor countries, co-investors (countries that are eligible to receive funding), foundations and civil society organisations to finance critical investments to strengthen pandemic prevention, preparedness, and response capacities at national, regional, and global levels, with a focus on low- and middle-income countries.
The World Bank serves as the Pandemic Fund's trustee and hosts the Secretariat, which also includes technical staff seconded by the World Health Organization (WHO).
Recently, US President Joe Biden at the G7 Leaders Summit in Hiroshima planned to provide an additional contribution of $250 million towards the Pandemic Fund, subject to Congressional notification, according to a USAID release.
The Pandemic Fund opened its first Call for Proposals (CfP) on March 3, 2023, and is inviting interested eligible countries, regional entities, and implementing entities to develop full proposals for potential projects.
In total, according to a recent release by the United States Agency for International Development (USAID), so far, partners have pledged contributions of over $1.66 billion in support of the Pandemic Fund, with the US government contribution of $450 million, helping to unlock funding from other donors. The submission portal was opened on May 1 and closed on May 19, 2023.
Until a few months back, commitments had been made by Australia, Canada, China, the European Commission, France, Germany, India, Indonesia, Italy, Japan, the Republic of Korea, New Zealand, Norway, Singapore, South Africa, Spain, the United Arab Emirates, the United Kingdom, the United States, the Bill & Melinda Gates Foundation, the Rockefeller Foundation, and Wellcome Trust to the Pandemic Fund.
Lumpy skin disease resurfaces
The dreaded lumpy skin disease that caused havoc on India's cattle population last year has reappeared, with 1,0413 active cases as on May 18 and Uttarakhand, Maharashtra, and Karnataka being the worst hit.
According to a senior official, in total, the disease has been detected in eight states since January 2023; a big surge was witnessed in the past few weeks.
The chances of a further surge are remote as the second round vaccination drive has commenced in a big way.
Of the 10,413 active cases as on May 18, around 2,245 cases are in Uttarakhand, while 3,450 cases are in Maharashtra and 3,960 cases have been detected in Karnataka (since January).
Among other affected states are Sikkim, Meghalaya, Himachal Pradesh, and Punjab.
In total, since January 2023, in the second vaccination round, around 1.87 million doses have been administered to the animals.
These are mostly goat pox vaccines, which have a 60-70 per cent effectiveness against lumpy skin disease.
The indigenous vaccine especially developed for lumpy disease is in final stages of approval, a senior official from the department of animal husbandry said.
In Uttarakhand, around 58 per cent of animals have been vaccinated in the second stage, while another 359,928 doses of vaccines are available with the state government.
"Being a vector-borne disease, lumpy cases usually start rising with the advent of summer and peak during monsoon and immediately after that," a senior official said.