One main stumbling block has been failure to ensure all 10 South-East Asian countries come on board.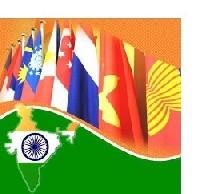 The India-Asean free trade agreement (FTA) in merchandise goods has failed to realise its full potential, even as the deal was implemented in January 2010 to facilitate greater trade in the region. As a result, reduction of duties on several products might get delayed.

So far, one of the main stumbling blocks had been the failure to bring all the 10 Asean countries come on board, according to a senior commerce department official.

Till date, eight countries - Singapore, Indonesia, Malaysia, Vietnam, Brunei Darussalam, Laos, Thailand and Myanmar - of the trade bloc have ratified the goods agreement, while Cambodia and the Philippines are yet to implement the deal, though both have indicated that they would do so in the next couple of months.

"Unless they (Philippines and Cambodia) do it, we cannot issue relevant notifications for further tariff cut as was decided under the agreement," the official said.

The goods deal is expected to do away with at least 80 per cent of import tariffs in a phased manner between 2013 and 2016 on 4,000 tariff lines or products.

The tariffs on sensitive products would also be slashed by five per cent by 2016. However, these deadlines might face some delay now.

India signed the agreement with Asean with the objective of reducing its dependence on China, as it will be able to access the vast market of around 1.8 billion people.

The deal has also run into other problems.

Vietnam has not offered much relaxation in some crucial sectors such as information technology (IT) and tourism that India had hoped for under the deal.

"Vietnam thinks they have done enough with their accession to the World Trade Organisation (WTO). But under Asean, it has to be WTO plus," the official said.

Besides, smaller economies like Cambodia, Laos and Brunei have asked for a special dispensation under the least developed country category.

At present, India and Asean are also negotiating actively for securing a deal in services, which had also been facing several problems.

However, commerce ministry officials, who are engaged in the negotiations, believe that countries might sign the deal by this year, as Thailand and Indonesia might get more freebies than others or an early movers' advantage as referred to trade parlance.

Officials also say there has been lack of business-to-business meetings between industries and other stakeholders.

Once the services deal comes through, the FTA would become a Comprehensive Economic Partnership Agreement encompassing trade in goods, services and investments.

According to a recent study by global consulting major Deloitte and Indian industry chamber Ficci, sectors such as chemicals, pharmaceuticals, textiles, leather and handicrafts industry will benefit from the free-trade, given India's relative competitive advantage in these industries.

On the other hand, for Asean countries, the deal would prove to be successful in electronic goods and machinery industries.

India and Asean have also set the objective of increasing bilateral trade to $70 billion by 2012 from $50.33 billion last year.